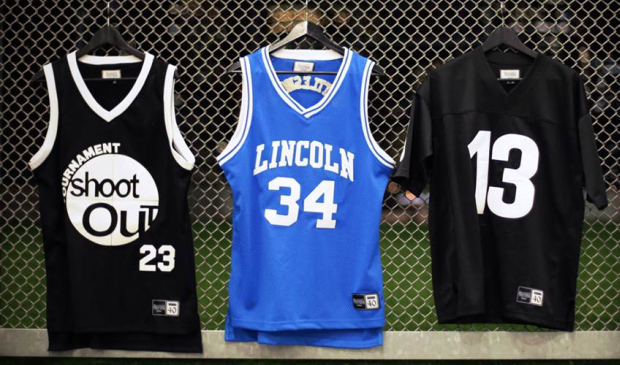 For the past three calendar years, lifestyle retail franchise VILLA has revamped their complete shopping experience by not only including a webstore, but releasing exclusive collaborative sneakers and apparel. In touch with the sneakerhead community, VILLA also knows which personalities to tap for bringing their product in the best light possible.
This latest collaboration pairs VILLA with high-level rapper Fabolous to release the 'Watch Me Ball' jersey collection. Inspired by sports media (such as movies & TV shows), the first VILLA x Fabolous 'Watch Me Ball' jerseys make references to fictional on-screen athletes & teams that mostly anyone could appreciate; not just those active in the sports community.
The blue Lincoln jersey is from the He Got Game movie where Ray Allen played Jesus Shuttlesworth; a top-ranked high school player at the real Lincoln HS in Brooklyn, NY. The black Tournament Shootout jersey references Motaw, a main character in the classic hoops flick Above The Rim. Loso diversified his sport selection by giving a nod to Any Given Sunday and including a Willie Beamen (of the Miami Sharks).
The 'VILLA x Fabolous 'Watch Me Ball' jersey collaboration is available now on Fabolous' 'Blood Thicker' page on the VILLA webstore for $100.