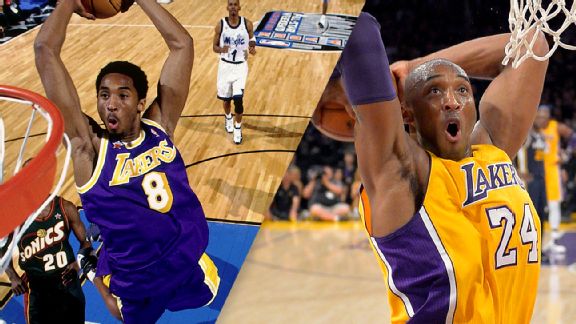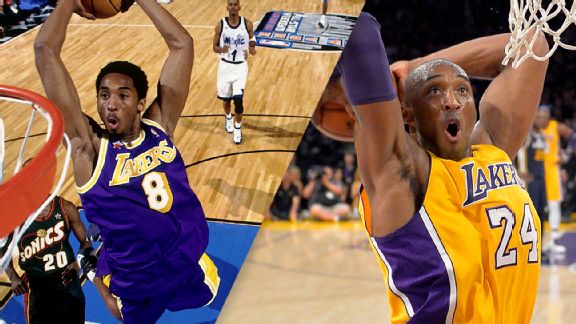 According to reports from TMZ Sports and ESPN, The Lakers will retire Kobe Bryant's jersey during their game against the Warriors on December 18.
Lakers plan to retire Kobe Bryant's jersey on December 18 vs. Warriors, per @TMZ_Sports https://t.co/WD0G6bb4GV pic.twitter.com/2dRtxT3myf

— Bleacher Report (@BleacherReport) September 12, 2017
So which number of the Black Mamba's will be hanging up in the rafters No. 8 or No. 24? The answer is both according to Ramona Shelburne of ESPN.
The Lakers will retire Kobe Bryant's number 8 AND 24! ?
(?: @BleacherReport) pic.twitter.com/8zKsu9mhjO

— Timeless Sports (@timelesssports_) September 12, 2017
This is unprecedented as no NBA player has ever had two numbers retired for the same franchise, but few are of Kobe's caliber and few have won multiple NBA championships wearing multiple numbers for the same team as Bryant did with the Lakers.
The ceremony will take place before the game so Bryant and the fans have plenty of time to celebrate and wax poetic.
Interesting choice to do this against the Golden State Warriors when they are already the biggest draw in the NBA and the Lakers could have picked a game against let's say a team like the Pacers or Hornets.
You can expect ticket prices to be through the roof for this game as Lakers fans honor Kobe one last time.