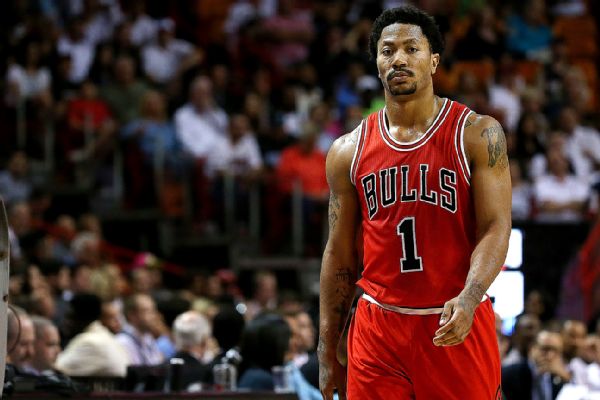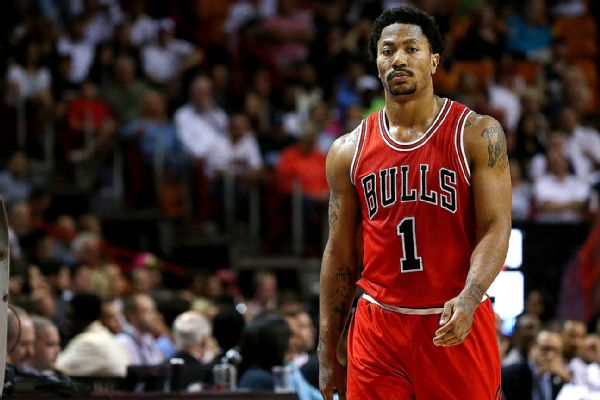 Sound the Derrick Rose alarm.
The oft-injured Chicago Bulls point guard, who has missed each of the team's last three games, all of which were victories, is slated to undergo an MRI on his sore right knee, according to ESPN.com's Nick Friedell:
Chicago Bulls point guard Derrick Rose will undergo an MRI on Monday on a sore right knee. Rose missed his third consecutive game on Sunday because of lingering right hamstring soreness, but it was the revelation of knee soreness that came as a surprise prior to Sunday's game against the Toronto Raptors.

Rose tore the ACL in his left knee in April 2012. He tore the medial meniscus in his right knee in November 2013 and had a meniscectomy on the same knee in February 2015. That being said, he didn't sound too concerned about the latest knee setback this time around.

"I feel good," Rose said. "I feel all right. I just overworked myself. I gotta figure out the days where I'm going to sit. I have to do a little bit better. But the games I have rolling, just tried to give myself a little bit more than I had. And it backfired on me. Tomorrow the MRI. I know everything's going to be fine. But It's more reassurance."

Rose acknowledged there is 'a little bit' of pain in the knee.

"Just can't push off the way I want to," he said. "I was able to work out. Lift and shot a little bit. But just overworked myself."
It's good for the Bulls that Rose isn't too concerned, but at the same time, when "Derrick Rose" and "knee soreness" are mentioned within five breaths of each other, the natural reaction is to panic.
Of course, the Bulls have weathered Rose's absence before, and they're even better equipped to handle his truancy now. The Bulls are outscored by 0.9 points per 100 possessions when he's on the floor; when he's off, they're a plus-5.5, according to NBA.com. That, based on this year's net-rating pecking order, is roughly the difference between being a 38-win team and a 58-win team. So it stands to reason the Bulls will be fine, if not better, without him.
Rose himself might also be better off taking a break and getting his knee right, no matter how serious the final prognosis. His jumper remains iffy at best, and on top of that, he isn't finishing at the rim like he used to. Time away should do his right knee some good, perhaps allowing him to "push off" the way he wants to.