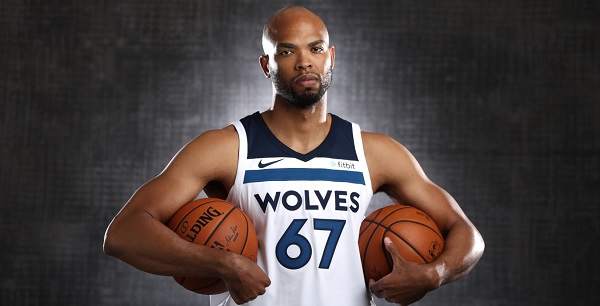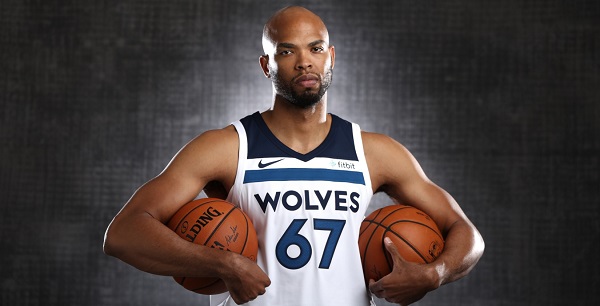 Taj Gibson is one of the key veteran additions for the Minnesota Timberwolves that the organization hopes will help them reach the postseason for the first time since 2004.
Gibson isn't really a standout on the court or in the box score per se to the average NBA fan as nothing jumps off the page about his game or skill set (except maybe his toughness) but he may stick out like a sore thumb to fans tuning in this season, because of his new jersey number.
Gibson will be the first player in NBA history to wear the No. 67 on his jersey, while not aesthetically pleasing in the least, there is a cool reason for his choice.
Taj Gibson is the first player to wear #67 in NBA history. Why is he doing it? To represent Fort Greene, Brooklyn. https://t.co/1SJ9fIxFUj

— Nick Friedell (@NickFriedell) October 3, 2017
Here is an excerpt from ESPN Writer Nick Friedell breaking down the inspiration for Gibson's decision:
"Fort Greene," Gibson said proudly after Tuesday's practice. "Fort Greene, Brooklyn. Fort Greene projects, Brooklyn. That's all you need to know. Everybody from my neighborhood knows what that means. That's all that matters."

"I asked a couple people in the neighborhood, and they asked me, 'What number are you going to pick?' And I asked them, 'What number should I pick?' They said, '67!' They said it with a smile on their face. I said, you know what? At first I was like, nah, but then I was like, if that's what you want me to put, why not? It's only a number, so why not? It represents my neighborhood, so why not?"
While a jersey number shouldn't ever be a big deal, it typically is for athletes and many have been known to pay ridiculous amounts of money to get the number they desire from another player on a new team. Gibson wears No. 22 traditionally, but that is the number of budding star wing Andrew Wiggins and instead of picking a similar number like No.2 Gibson decided to think outside of the box and do something unique to honor his neighborhood and set an example.