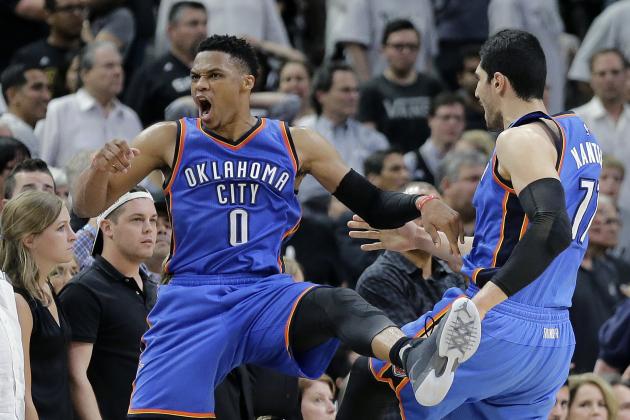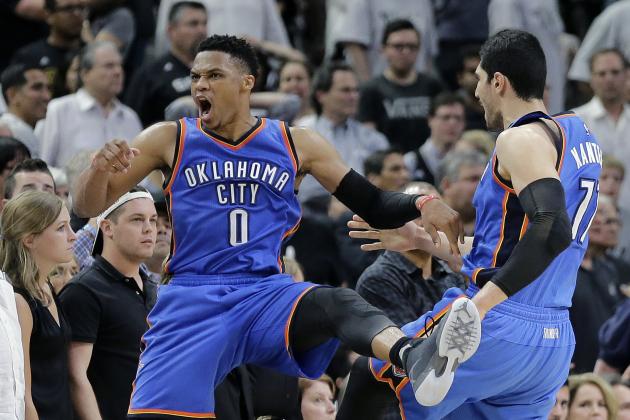 For jersey fanatics like myself this off-season has been especially exciting as virtually every NBA team is unveiling some sort of updated or completely re-done uniforms for the 2017-18 season with the move to Nike as the league's official apparel sponsor.
Most team have unveiled their normal home and away uniforms and many chose to make minimal changes, but we are still waiting on the two alternate jerseys for many teams around the league.
NBA 2K18 screenshot links have helped unveil numerous jerseys (including Minnesota's new look) as the game is set to release later this month and the makers need the jersey designs to incorporate them in the game before many teams have publicly unveiled them.
2K may have done it again, this time for a team in dire need of an updated uniform option, the Oklahoma City Thunder.
Oklahoma City Thunder 'Statement' jersey in #NBA2K18 pic.twitter.com/hl4tP8YgIn

— 2kleaks (@2kleaks) September 2, 2017
Leave it to the Thunder Reddit community to provide a full mock up of the potential alternate jersey option for the 2017-18 season: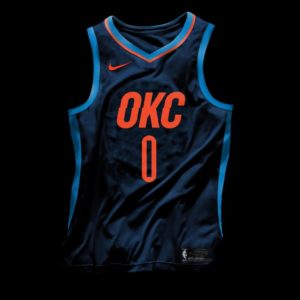 This would be a much welcome change and update to one of the least imaginative uniform and color schemes in the NBA since their inception in 2008.
Westbrook may finally look as stylish on the court next season as he does off of it. It is too much to ask for a black uniform with orange and light blue outlining and accents? Now that would be a great jersey.