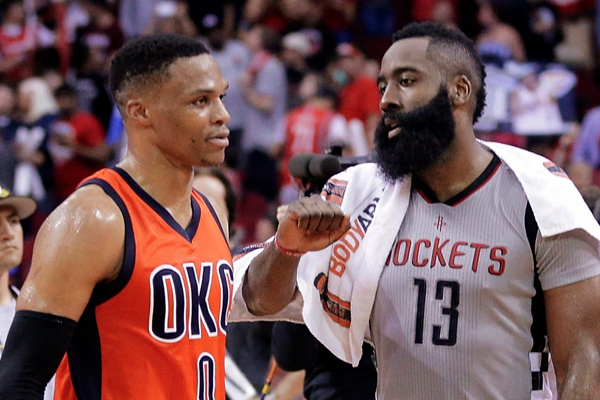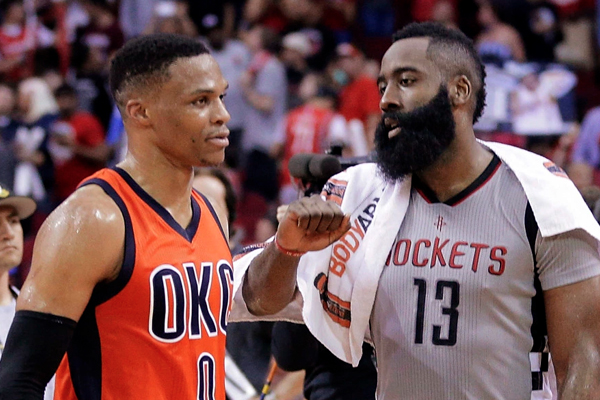 Was Thursday's blockbuster Russell Westbrook / Chris Paul deal a good one for the Rockets? Only time will tell.
The Rockets performed well with the Paul-Harden duo, but it did lead to a fallout between both superstars. One can only assume that their rumored falling out began with their ball-dominant playing styles.
So what does this mean for Westbrook? Westbrook is a ball-dominant point guard as well, but he is also one of Harden's friends and his former Oklahoma City Thunder teammate.
A major reason the Harden-Paul pairing worked in Houston for two seasons was Rockets coach Mike D'Antoni's staggering of their minutes. They only played 1,130 minutes together – or 20.9 per contest which is a lot less, for example, than the Lillard – McCollum duo who average of 29.7 minutes a game.
One can only assume that some staggering will also take place with Harden and Westbrook. But Westbrook, unlike Paul, is a force of nature who sometimes makes the wrong decisions. The last time Harden and Westbrook were teammates in Oklahoma City in 2012, they averaged 19.8 minutes together but, at the time, they were only 22 and 23 years old and Harden was still a sixth man.
The one nice thing for Westbrook is that he will now be surrounded by shooters. So if Harden can stand to have the ball in his hands a little less often, Westbrook will have three snipers as fellow starters – as well as Clint Capela.
This summer has brought a lot of interesting changes to the NBA – Leonard and George to the Clippers. Anthony Davis to the Lakers. Durant and Kyrie Irving to the Nets. Jimmy Butler to the Heat, Kemba Walker to the Celtics, Al Horford to the 76ers, and D'Angelo Russell to the Warriors. CP3 for Russell Westbrook.
It feels like a new leaguea and we can't wait to see how it plays out.