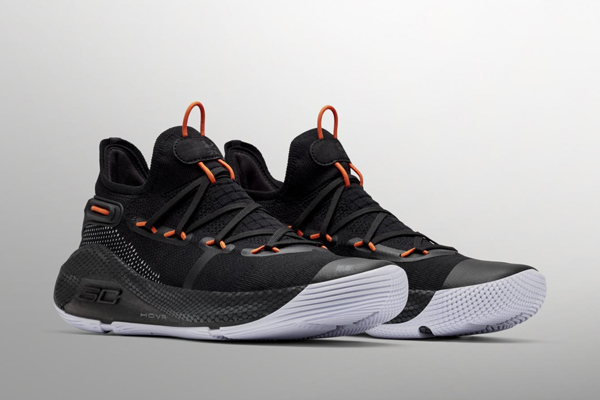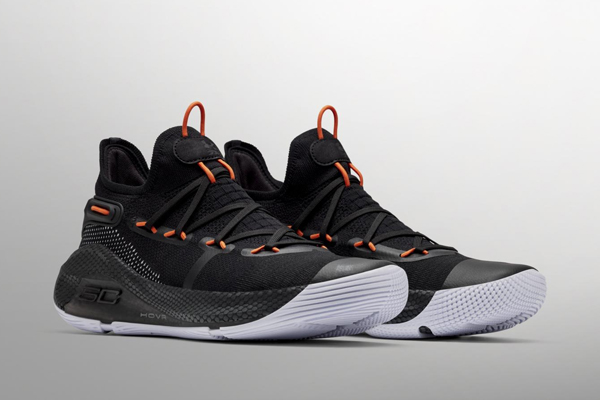 This latest colorway of the Curry 6 is for the car lovers out there.
Oakland has always had a deep love for automobiles. Steph too, has always had a love of cars, and it's only grown in his 10 years in Oakland, and that passion inspired the Curry 6 Oakland Sideshow colorway.
"I was determined to bring my love of cars and pay homage to the 'Sideshow' culture here – the spectacle that it is – that's all Oakland. I wanted to bring that story to life and pay respects to the car lovers out there."
Standing out from many of the bright and beautiful machines that roll down Broadway, the Curry 6 Oakland Sideshow colorway is a more subtle with dark grey with orange accents. The Curry 6 Oakland Sideshow rides atop serious rubber and a split outsole design that increases court contact for better traction. The full-length HOVR midsole will keep Stephen close to the ground with explosive energy return while he runs circles around the opposition.
But before the colorway hits retail, it's going virtual via an exclusive NBA2K MyTEAM Challenge. The "UA Ruin The Game Challenge" pits gamers against a team of all Curry players – to not only beat them, but break Stephen's career-record 13 three pointers in a game. If you beat Team Curry and hit 14 threes you'll be rewarded with an exclusive limited-time code to unlock the Curry 6 Oakland Sideshow in game before anyone else, along with a nice pile of MyTEAM points for the squad. The UA Ruin the Game Challenge runs until February 28th.
The Curry 6 Oakland Sideshow colorway releases globally on March 1st for $130 USD.