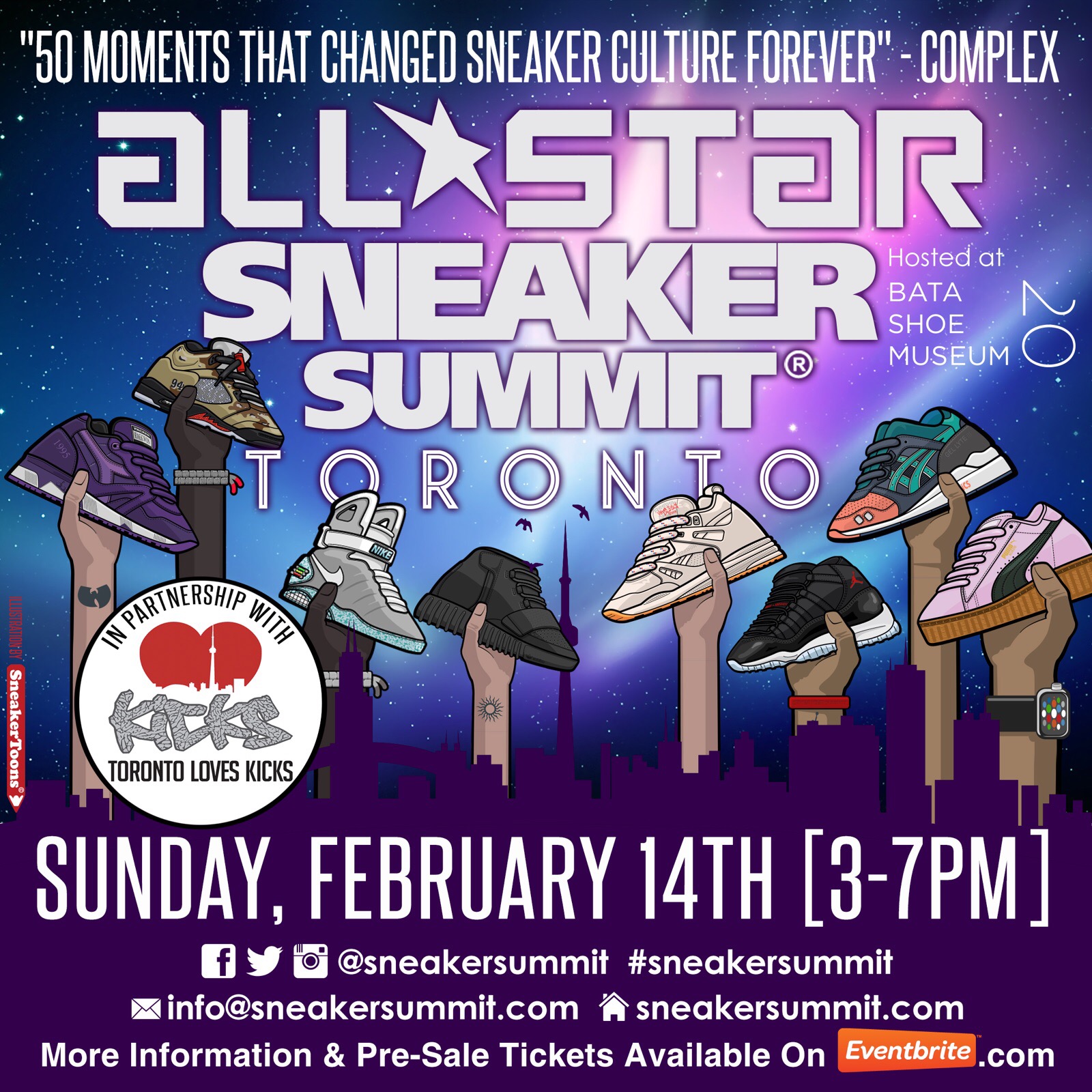 Every few weeks there is a new "sneaker event" popping up. While any gathering of sneaker collectors/sneaker buyers is enough for some, just like anything in life quality tends to be more sought after than quality. Celebrating their fourth consecutive show during All-Star Weekend is the 2016 All-Star Sneaker Summit.
Formerly known as the H-Town Sneaker Summit, they event created by Bryan 'Kadoma' Angelle officially dropped the restricting "H-Town" part of the name to allow the Sneaker Summit name to be the best representation of itself. Those in the know will tell you that Sneaker Summit is the premiere buy/sell/trade event because it engages all ages & levels of sneakerhead-ness thanks to the unique format, well-forged connections, and reputable history.
Tables are $150 (which includes your items posted on @SneakerSummit and featured on the website) and the event is $30 at the door, but since we are current are over 5 weeks away at the time of posting, you are able to capitalize on the $20 "early bird" tickets HERE (which includes a giftbag).