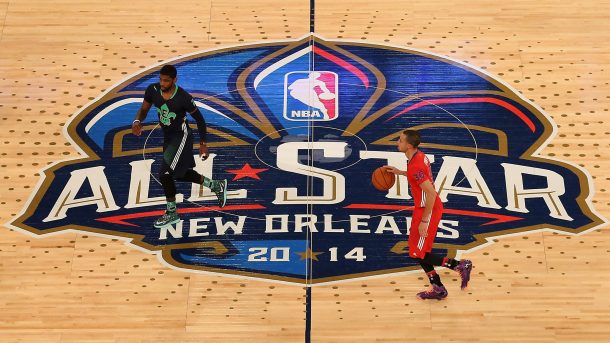 According to a report from the Associated Press, the NBA has officially decided to move the 2017 NBA All-star Game and Weekend to New Orleans.
The NBA reportedly will hold the 2017 All-Star Game in New Orleans https://t.co/XXgA3faJzQ pic.twitter.com/fu4ecujpbo

— Sports Illustrated (@SInow) August 19, 2016
This will be the 3rd time New Orleans has hosted the game since 2008, also hosting the event just three years ago in 2014.
As you may remember the 2017 NBA All-star Game was initially set to take place in Charlotte but the NBA made the decision to move the game and postpone All-Star Weekend in Charlotte to 2019 because of the controversial HB2 law in Charlotte that was seen as discriminatory to the LBGT community.
This decision was made on June 21 and could cost the city of Charlotte $200 million in expected revenue according to reports.
New Orleans was seen as the front-runner as soon as there were rumblings the festivities could be moved. This is a huge boom for the Big Easy and the Pelicans organization.
For those that haven't made the connection, New Orleans was also the city that initially 'stole' the Hornets from Charlotte, and established the New Orleans Hornets. Only to see Charlotte later get approved for a new NBA franchise Charlotte Bobcats under Michael Jordan's ownership. Both teams eventually switched names to the Pelicans for NO, and back to the Hornets for Charlotte. So in essence, New Orleans now steals teams and All-star Weekend's from Charlotte.