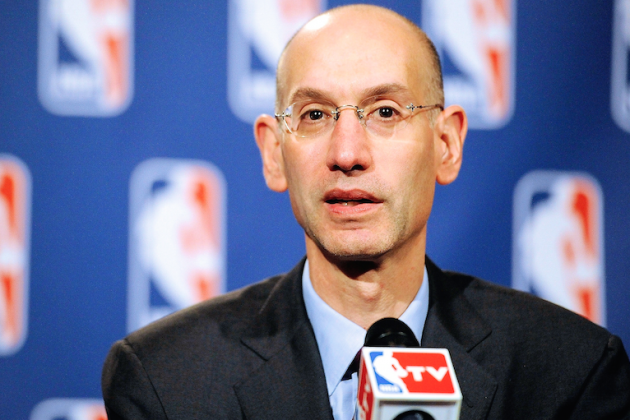 One of the major traditions associated with NBA All-Star Weekend every year is the proliferation of NBA trade rumors, those days are officially over.
Traditionally the NBA trade deadline is the Tuesday after the NBA All-Star Weekend, but now the deadline has been moved up to February 8.
Sources: Board of Governors voted at meeting Tuesday, and NBA teams were informed today. Trade deadline effectively set before All-Star. https://t.co/nVcUcYZ1uG

— Shams Charania (@ShamsCharania) July 12, 2017
This is a smart move for the NBA as the trade rumors have always added a layer of intrigue to All-Star Weekend with the potential to completely overshadow and overtake the actual weekend's festivities as it did this past season when the DeMarcus Cousins trade to New Orleans broke during the actual All-Star Game in New Orleans.
Unfortunately while this move is a savvy one by the NBA, it prevents moments like this from happening again which is a shame…
NBA pushing the Trade Deadline to a week before All Star Weekend.

In short, we won't see stuff like this happening again… pic.twitter.com/R5iTLv6Z51

— Basketball Society (@BBallSociety_) July 12, 2017
This also means teams have two less weeks to decide who they have on their roster and what direction they may want to head into by adding or dumping assets as the season progresses.
I have always supported Bill Simmons theory to make the NBA trade deadline at 2 in the morning on All-Star Saturday night, that way you have the faint possibility of a liquored up general manager making a highly entertaining and questionable trade.