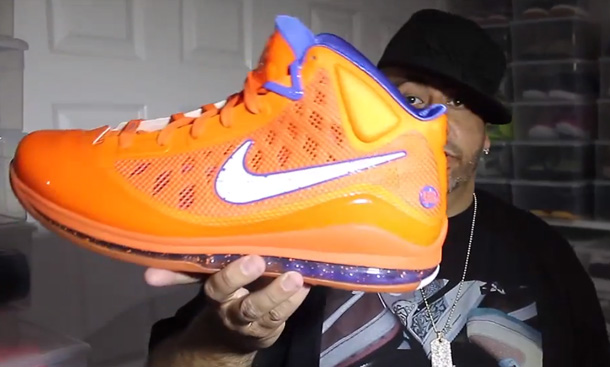 In a world of sneakerheads emerging a record numbers, it becomes increasingly harder to determine who is really 'bout this life' from those who note their favorite sneaker as one made around the time they were born & for a player they have never seen play. That said, the guy in this video, Mayor, boasts a sneaker stash of over 1900+ pairs featuring over one thousand Air Force Ones. When you're that deep in the game you can come across some unbelievable pairs, including this LeBron VII PE sample.
Constructed with an orange Hyperfuse upper, something never done on any Nike Air Max LeBron VII(7) that released, is this Hardwood Classics colorway. Made especially for LeBron James to wear during the 2010 NBA Slam Dunk Contest, a slight toe injury before All-Star Weekend was said to be the reason King James did not participate that year; no idea about what happened the following three years.
The only pair I've ever seen, this size 16 sneaker is definitely a true Player Exclusive. Only hope for a release will come years down the road when the Zoom LeBron series has Retro releases and these are brought out of the archive.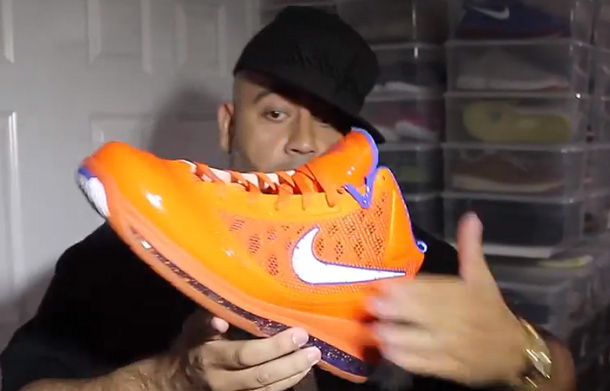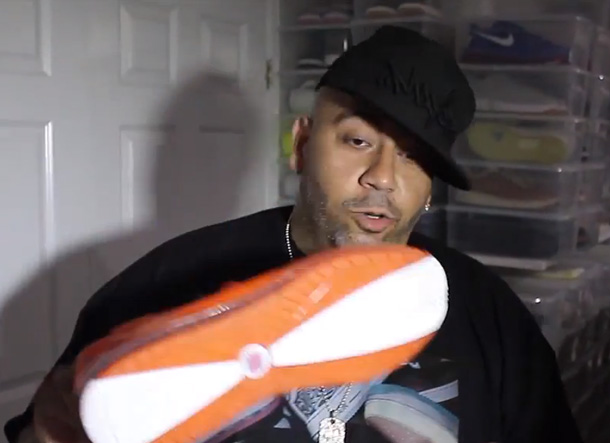 Follow our Kicks section on Twitter & Instagram. Use #THDKicks to join in the conversation.

Ben Berry wrote this.
Add Ben to a Google+ circle of yours and follow his Twitter feed.