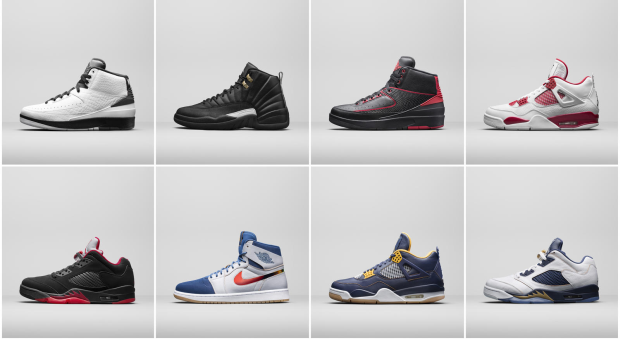 In a sportswear climate where the internet is the most important resource, those in search of information about sneakers will find it if searched properly. Instead of unauthorized images leaking to the web spoiling surprises, Jordan Brand has taken the approach of "laying their cards on the table" by detailing some of their upcoming releases. In this case, showing nine Air Jordan Retro releases over six months in advance.
According to this media release, there will be three different Air Jordan Retro collections in 2016. 'The Poster' collection gets its colorway inspiration from iconic Michael Jordan imagery and 'The Dunk From Above' collection plays off of the springtime weather being good for flight (get it, Flight) by use of correlating materials and seasonal colors.
I am most excited for 'The Alternate' collection which is said to release Player Exclusive colorways only seen on the feet of previous Jordan Brand athletes, hardcore PE hunters, and the well-connected.
Just from these early images we know that the Air Jordan I, II, IV, V, and XII will have Retro releases in 2016 but I believe other colorways and silhouettes not shown here as well.
Air Jordan Retro – 'Alternate' Collection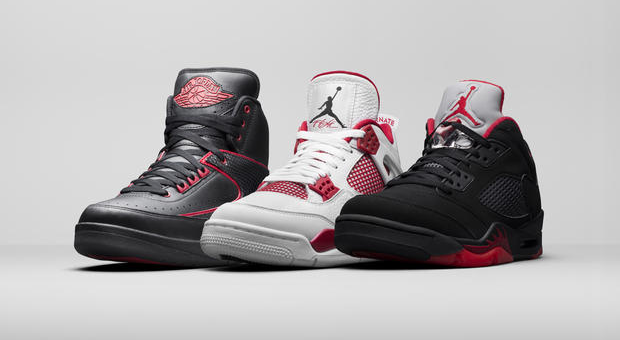 Air Jordan Retro – 'Dunk From Above' Collection'