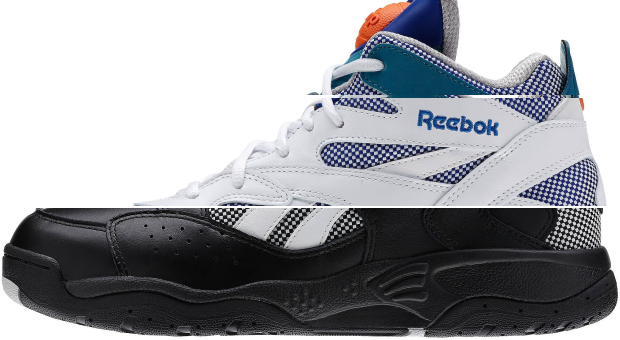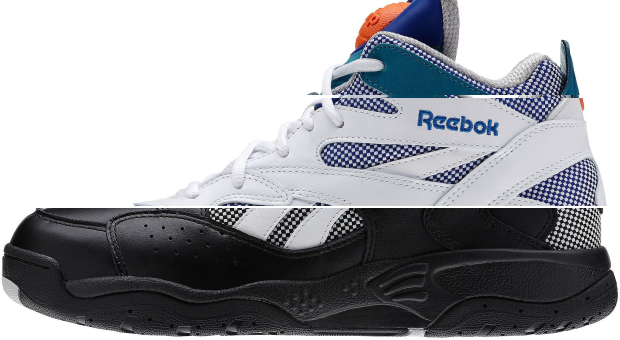 Many have worked hard to embed "Dee Brown" and "dunk contest" in your head when thinking of Reebok Pump basketball sneakers.
Now while it is true that Dee Brown did wear the Reebok Pump Omni Lite in the 1991 NBA Slam Dunk competition, many forget that in 1993 he was given a signature shoe with the Vector brand called the Reebok D-Time. Quietly, the silhouette has been given a Retro release.
The mostly black pair is an OG colorway that Dee Brown was frequently seen wearing it with the Celtics during games played in the 1992-93 season and on. This is a worthy pickup for anyone, sneakerhead and basketball fan alike, and very timely at that since 2014 is the 20th anniversary of the Reebok Pump technology.
All three colorways of the Reebok D-Time (as worn by Dee Brown) seen here are available now at the Reebok webstore and select retail stores around the US for $115.