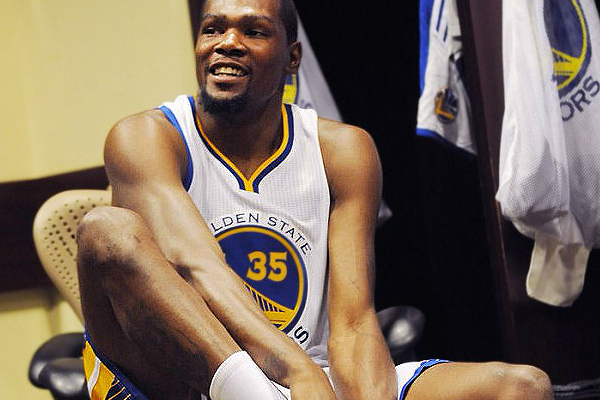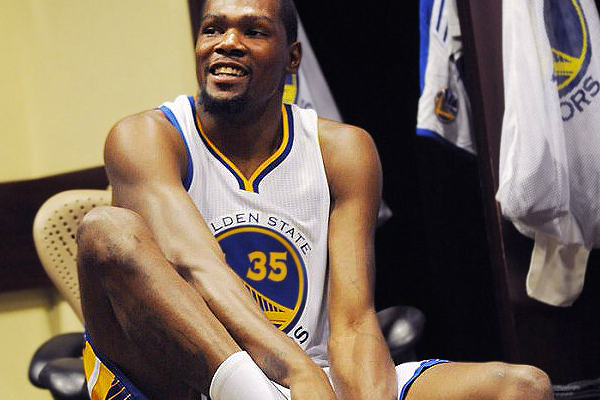 Kevin Durant isn't yet done taking aim at those who have criticized him for abandoning the Oklahoma City Thunder and signing with the Golden State Warriors in 2016.
His latest troll: A KD 10 colorway with a snake emoji. Here's a pic:
? Kevin Durant posted this pic of his new shoes pic.twitter.com/vxahEoMD3V

— Ballislife.com (@Ballislife) March 22, 2018
Sole Collector's Brandon Richard elaborated on the significance of Durant's footwear:
Earlier today, Durant hopped on Instagram Stories to show off his new sneakers from Nike—a black and green colorway of the KD 10 featuring emoji-like snake graphics on the tongue. His caption simply read "New Shoes," a subtle dismissal of those who continue to fill his comments with negativity.

This isn't the first time that Durant has addressed critics with the KD 10. Last summer, Nike released a "Red Velvet" colorway referencing the 'Cupcake' nickname given to him by the OKC fanbase following his departure. The Warriors-themed colorway Durant laced up for the NBA Finals also dropped with custom insoles featuring various insults hurled his way in reaction to his free agency decision.
This marks the third time Durant has fired away at the haters using his sneakers. That officially makes this something of a specialty—a niche.
Sure, this snake-emoji-clad pair of KD 10s could be a nod toward something—anything else. Maybe he's commenting on the media's propensity to look for dirt. Maybe someone in his personal life or in the Warriors' locker room recently did something shady.
Hell, maybe Durant simply likes the snake emoji and the color green and decided to tell Nike to honor both.
Maybe, maybe, maybe. But we know better than this. Durant is the guy who probably has burner social media accounts. He's the superstar who, despite claiming otherwise, seems to care very deeply about what others think of him and how he's being portrayed.
If he's sporting KD 10s with a snake on them, he's throwing shade at someone, or a group of someones, for something basketball-related.