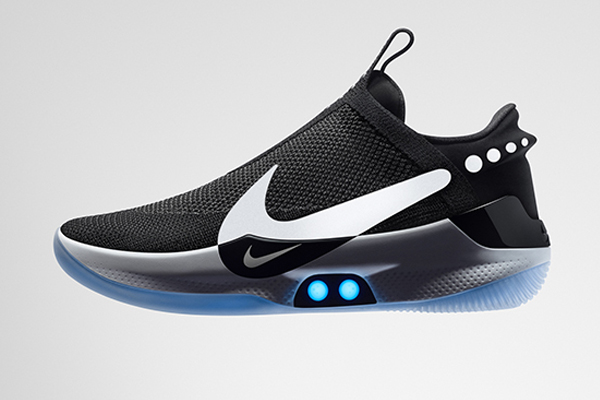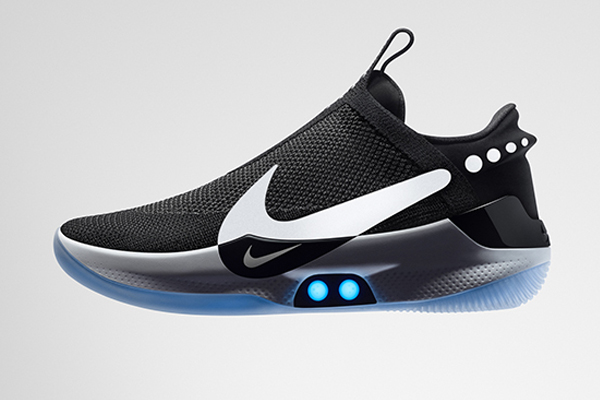 Nike Basketball has taken its first step toward the future with the unveiling of the brand new, power-lacing Adapt BB sneaker.
The Nike Adapt BB is the company's first auto-lacing performance basketball sneaker. Players can select different fit settings on the shoe either through manual touch or by using the Nike Adapt app. You will have the ability to customize the fit in three separate modes – one for the game, one for the warm-up, and one for the streets. When paired with a special app, you will be able to save preferences, download updates, and constantly change the color of its midsole lights.
Aesthetically, the Adapt BB boasts a mid-cut construction, a forefoot shroud that conceals its lacing mechanism, and a large midfoot Swoosh that dips onto the icy outsole of this first black and white color scheme.
"We picked basketball as the first sport for Nike Adapt intentionally because of the demands that athletes put on their shoes," said Eric Avar, Nike's VP creative director of innovation. "During a normal basketball game, the athlete's foot changes and the ability to quickly change your fit by loosening your shoe to increase blood flow and then tighten again for performance is a key element that we believe will improve the athlete's experience."
Jayson Tatum will be the first NBA player to wear the HyperAdapt BB in a game when the Boston Celtics host the Toronto Raptors on Wednesday.
"I didn't know what to expect," Tatum told DePaula. "Hearing about a shoe with all this technology and no laces, I didn't know what it was going to look like. It really surprised me. It looked a lot better than I thought it would, and it felt great – that was most important."
The shoe will officially launch February 17th, with an expected price tag of $350.