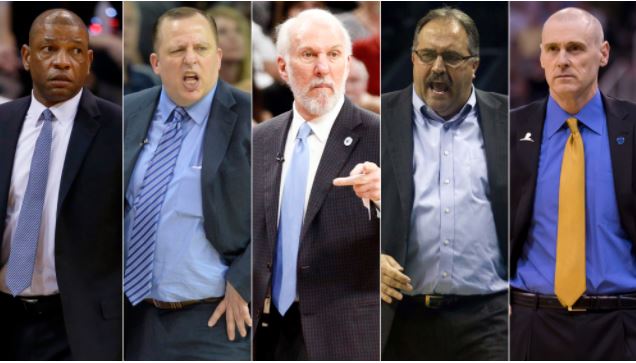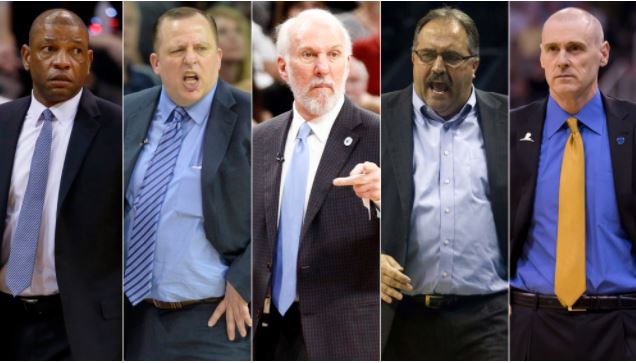 Professional sports and patience are two words that don't really exist in unison in almost any situation. The business of professional sports is a highly competitive and potentially profitable venture for a franchise and its owners and front office personnel don't have much patience for losing.
Because of this, most coaches are given a very short leash or time period to establish themselves as the leader of an NBA organization. The NBA coaching carousel is always spinning.
Except this off-season.
For the first time in 47 years, every team in the NBA will have the same coach they began the 2016-17 season with to start the 2017-18 season.
Is this a sign of more harmonious times in the NBA in which owners and fans understand the process and are patient about allowing coaches to have the time to become acquainted with their players and install their style of play? I would venture a guess that this rare feat is more a result of the current situations of the worst teams in the league than a change in mindset around the NBA.
Many first year coaches including Kenny Atkinson in Brooklyn and Luke Walton in Los Angeles were brought in to help develop players not necessarily produce wins, much like the situation Breet Brown has been in with Philadelphia and Earl Watson in Phoenix.
Frank Vogel and Dave Joerger inherited poor roster situations or a toxic situation in Joeger's case in Orlando and Sacramento, and Tom Thibodeau is far too respected to get canned after the Timberwolves failed to improve in his first year under the helm.
The Knicks organization has been a mess and Head Coach Jeff Hornacek was forced to play the archaic triangle offense under Phil Jackson, alleviating him of some of the blame for the Knicks struggles last season.
Detroit took a definite step back, but uprooting Stan Van Gundy and his control over the organization would be a full-scale change, and his status as a well-respected coach gives him the opportunity to start turning things back around next season.
Appreciate it now, because I can guarantee there will be a coach fired this season and the coaching carousel will be back in rotation.