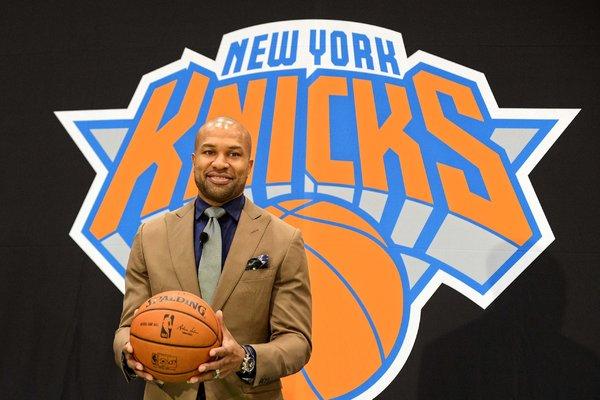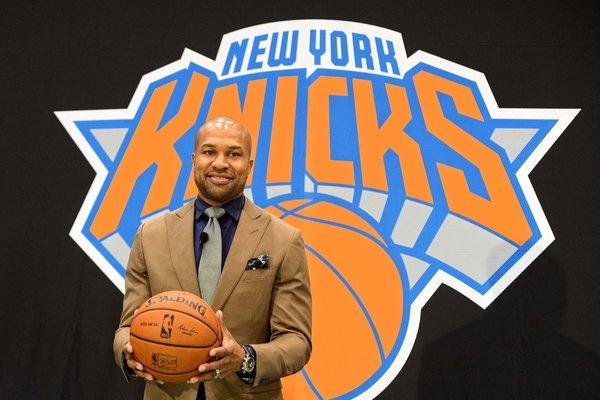 If Derek Fisher could do it all over again, he wouldn't accept the New York Knicks' head coaching position—not unless he knew he wouldn't have to run the triangle offense.
Speaking on FS1, Fisher admitted that he didn't ask enough questions before agreeing to coach the Knicks under team president Phil Jackson (via the New York Daily News' Stefan Bondy):
"I wasn't smart enough to ask the right questions going into taking and accepting the job," Fisher told FS1. "What are you going to expect of me? Do I have to run the triangle? If I don't want to run the triangle, is that going to be a problem for you? Those are things I wasn't prepared to do coming straight from being a player. Steve Kerr was prepared to do that. Which is probably why he didn't take the job in New York. He knew how to ask those questions coming from the place of experience that he's been in Phoenix and just maybe just being out the game a little longer than I. So I put myself in a tough position to start."
Hindsight is, well, you know…But Fisher isn't off-base here. New York was his first taste of the head-coaching process. He had only just retired as a player before accepting the position. We can bemoan how he skipped steps, and how his connection to Jackson landed him that gig, but he's taking a perfectly reasonable stance here.
Of course, maybe Fisher shouldn't have been so trusting of Jackson in general. Steve Kerr spurned the Knicks when negotiations got weird. And everyone from the outside looking in seemed to know the Zen Master would try to leave his fingerprints all over the on-court product. Though the Knicks tried conveying the message that their coach—be it Derek Fisher or Jeff Hornacek—would only need to incorporate elements of the triangle, its importance to Jackson was the NBA's worst-kept secret. This was arguably a situation Fisher, and then Hornacek, should have seen coming from miles away.
Ah, well. Live and learn and what not. At least Fisher knows better should he ever enter the running for another head-coaching gig.