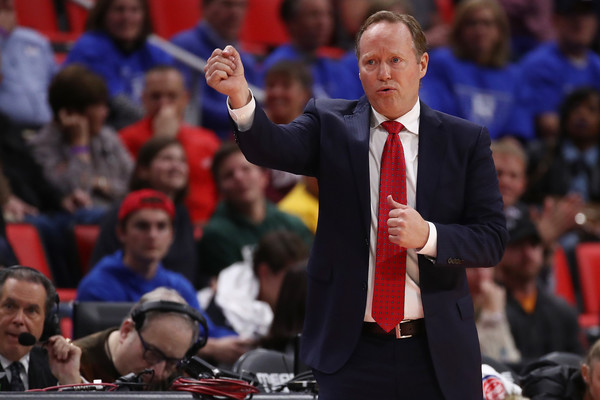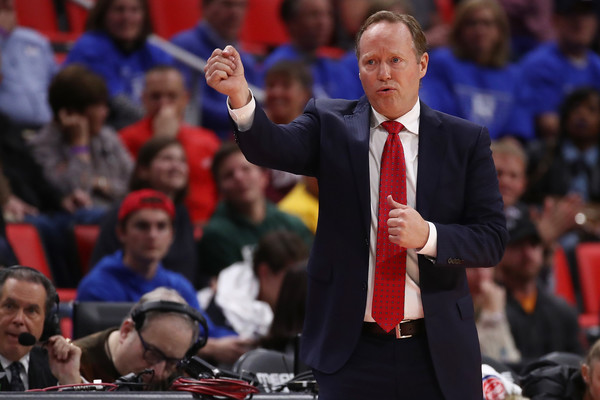 The competition for Mike Budenhozler's services appear to be heating up.
According to ESPN.com's Adrian Wojnarowski, the former Atlanta Hawks head honcho has emerged as the primary focus for both the Milwaukee Bucks and Toronto Raptors:
Mike Budenholzer has emerged as the focus of the Milwaukee and Toronto coaching searches, league sources tell ESPN. Raptors are opening conversations with Budenholzer and Bucks will re-engage with him early this week, sources said.
This sounds about right. Even before other teams started making their decisions, Bud was considered the best coach to take over a squad that's ready to win now. Both the Bucks and Raptors are ready to try winning now.
Not only, but they need to level-up through their next coaching hire. Neither team has the cap space to go out and land impactful names. Nor do either of them have tradeable assets that would get them a lot in return. The Raptors come closest, but they're also bogged down by a few less-than-desirable contracts.
To that end, the Bucks feel like a slightly better fit for Budenholzer. Their top players are slightly younger than Toronto's, and despite their lackluster shot profile, they have enough guys to make Bud's offensive system work. This isn't to say the Raptors don't. They probably do. But you don't give someone DeMar DeRozan to somone like Budenholzer, who preaches ball movement and spacing. DeRozan has improved in both areas, just not to the degree he would make sense in an egalitarian offensive approach.
Then again, maybe he himself has another level he can reach that he didn't explore under Dwane Casey. Coaching changes are often the best way to incite urgency, after all. We just don't know. It does, however, seem like Budenholzer will be coaching somewhere next season.