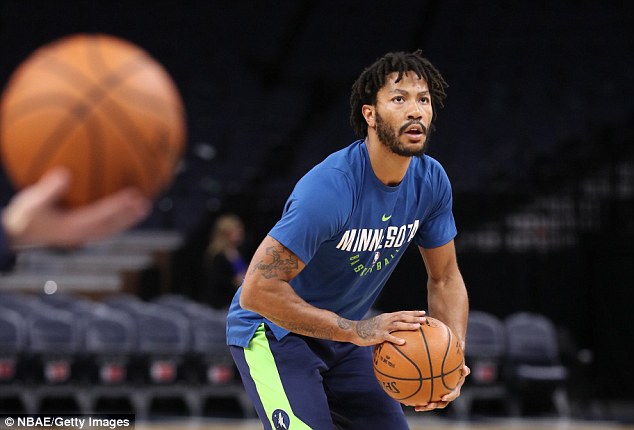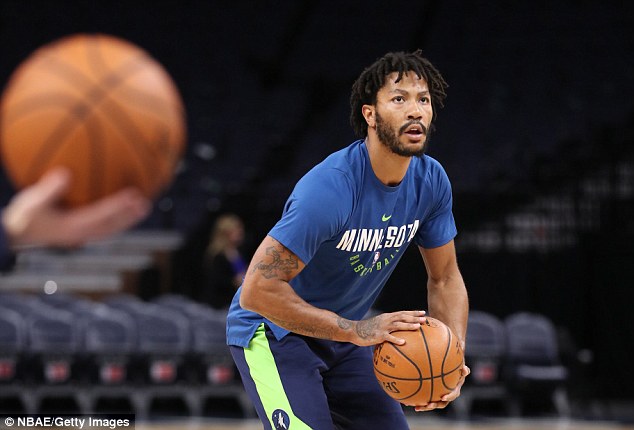 Derrick Rose felt like he may be coming to the end of his NBA run at least for the time being, a very sad way to end his stint in the NBA at the age of 30 after winning an MVP at the age of 22.
After his time with the Cavaliers was a dud and led to a trade to the Kings where Rose was subsequently released, he was given an opportunity to fill a backup point guard role with the T'Wolves and former coach Tom Thibodeau.
Rose took full advantage of the opportunity and played some of his best basketball in years for the Wolves in the postseason, averaging 14.2 points, 2.6 assists and 1.8 rebounds on 50% from the field and 70% from three in five games.
While a small sample size, it was nice to see Rose flash some of the explosiveness and scoring ability that made him one of the better young guards in NBA history.
Because of this the Wolves are reportedly interested in bringing him back.
Per John Krawczynski of The Athletic:
"No question that they are interested in bringing Rose back. Thibs certainly heard plenty of questions when he first brought Rose in. But in that role as a combo guard off the bench, Rose was good. He played solid defense, scored well and was a great teammate.

The question will be can he stay healthy for a full season? His body just keeps betraying him, and he missed some time with a sprained ankle during his stint with the Wolves."
As well as Rose played at the end of the season for Minnesota, I am still not sure if this would be the best decision for Minnesota. It is only worth considering for a near veteran's minimum level on a one-year deal, and his role shouldn't take away any opportunity for Tyus Jones to continue his development as he was one of the very best backup point guards in the NBA last season.
It looks like we may have D-Rose back in the NBA again in 2018-19.