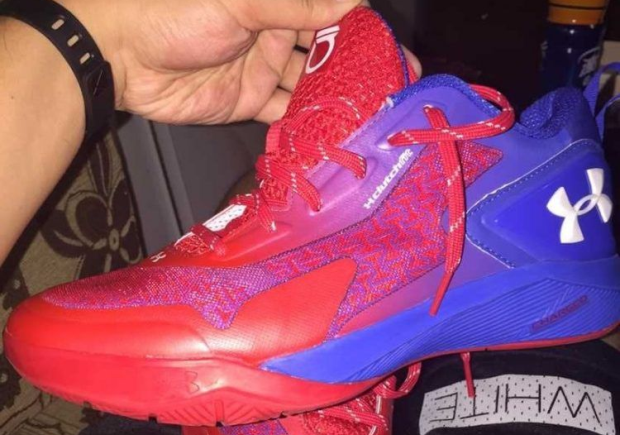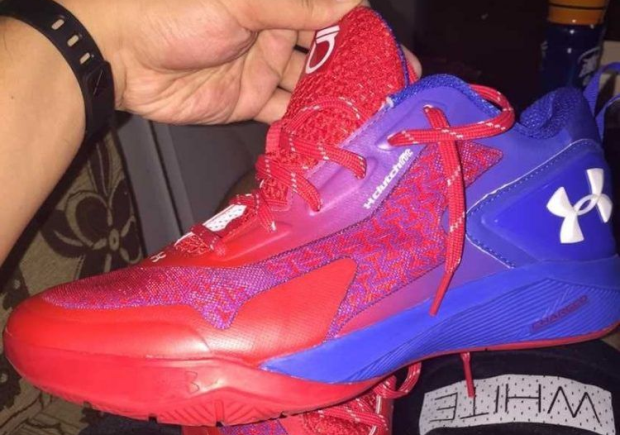 Let's face it: Under Armour basketball sneakers look better as a low top.
This has been clear since the Prototype series back when Brandon Jennings was the lone Under Armour wolf in the NBA. That early loyalty has out Jennings in an interesting position if UA takes off in the basketball market the way they are projected to.
Here we get two, close looks at a Player Exclusive colorway of the Under Armour ClutchFit Drive 2 Low featuring Brandon Jennings' Bloodline logo on the tongue. This hooks up perfectly to the Detroit Pistons uniform.
After the first few years, Under Armour has developed a pattern of releasing the full-height version during the NBA season and the lowtop during the summer.
However in the case of the ClutchFit Drive 2, the silhouette has been out of several months now. Logic would suggest that the ClutchFit Drive 2 Low would be getting a release date within the next few weeks.
No official word as to when the Under Armour ClutchFit Drive 2 Low will be released.