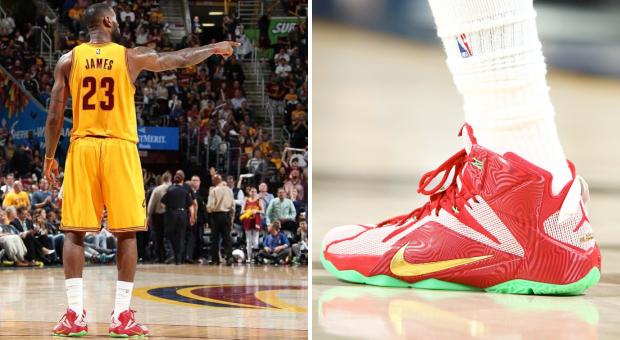 3 weeks ago, LeBron James posted on his Instagram feed (before his annual hiatus from social media during the NBA Playoffs) a picture of him sitting in front of a large promotional black sneaker box with Sprite green trim with the caption:
Special package coming soon…..
1-100
#LeBronsMix #Nike #Beats
During Game 5 of the Chicago Bulls/Cleveland Cavaliers series, we found out what was inside that box by looking at LeBron's feet (pause).
In a 106-101 Cavs win, LeBron James laced up the 'Sprite LeBrons Mix' Nike LeBron 12 while dropping 38 points, 6 assists, and 12 rebounds all amazingly while not tallying a single turnover.
No word on a release date.