August 24, 2011 – Ben Berry
The Guangdong Sports Stadium was filled with over 1,000 in attendance to see the reigning MVP Derrick Rose while he is on his tour of China. Amongst being emcee at the adidas Summer League South Conference Final Rose also went one-on-one with recording artist Pakho and handed out the trophies to the top players of the league. D Rose continues his tour this week in Beijing and Taipei.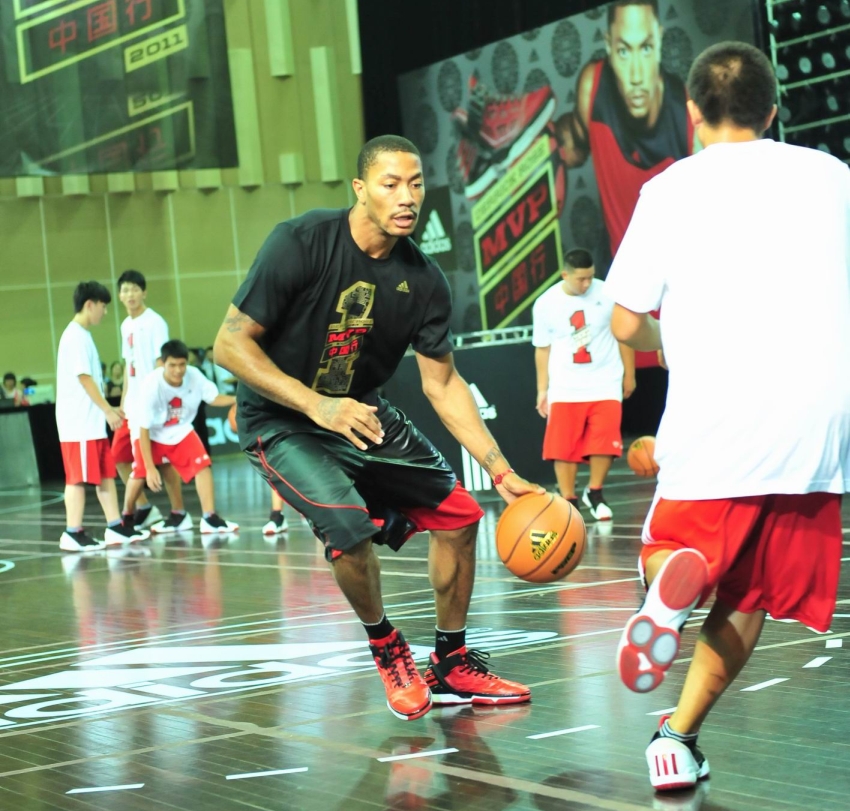 The official colorcode for this sneaker is University Red/Black/Intense Blue which has led to many outlets dubbing this shoe by different names. Whether you call it the 'L-Train', 'Christmas' like some media outlets have, or the long-winded 'Windy City Rose', this sneaker will definitely be one of the more sought after colorways when it hits store shelves stateside.