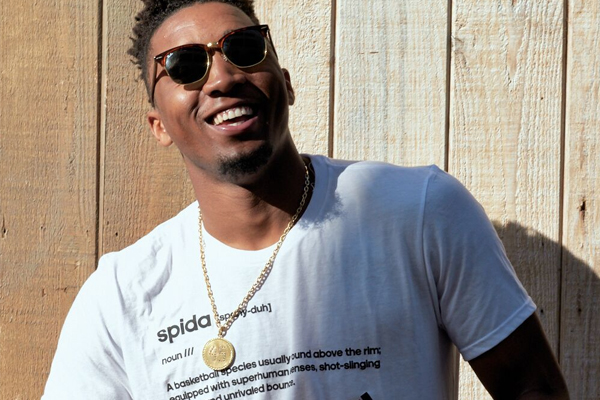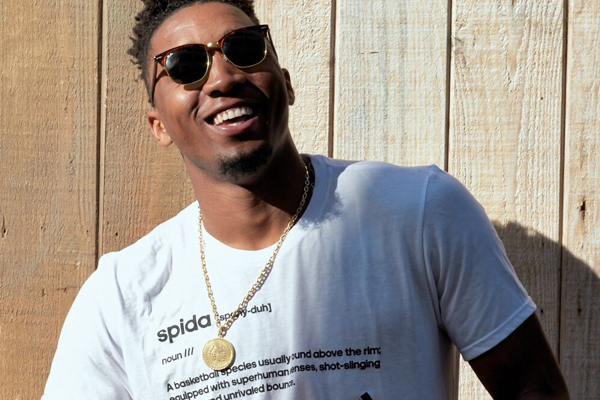 Utah Jazz star guard Donovan Mitchell celebrated his rookie season with hundreds of fans at the adidas Sport Performance store in Santa Monica on Tuesday night.
Mitchell recently transitioned from wearing his adidas "Rookie" gear to apparel featuring "Spida" as Dictionary.com added Spida as an official entry on Tuesday with the definition: "A basketball species usually found above the rim; equipped with superhuman senses, shot-slinging abilities and unrivaled balance." The entry can be found here.
The Pop-A-Shot tournament winner received a special "Rookie" and "Spida" kit from Mitchell and adidas and all participants received a special adidas T-shirt. Following the Pop-A-Shot tournament, Mitchell signed autographs for fans.
The Spida and Rookie definition tees are now available on adidas.com for $25 each.