September 22, 2008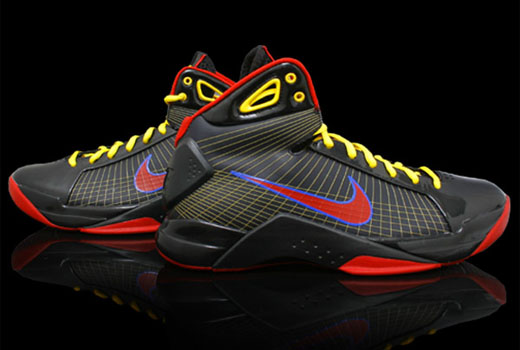 The McDonald High School All-American game showcases the best talent from across the nation. Kobe Bryant took part in this game and dominated like no other. He broke onto the scene extremely fast and as we all know, has not looked back since. Kobe and the masterminds at Nike have teamed up again to create this new Hyperdunk. Nike Air Hyperdunk McDonalds sneakers are part of a 4 pack of Kobe Hyperdunks. This pair was made specifically for the All American McDonalds basketball game. The sneaker features the specific colorways of the famous fast food chain that also highlights the stitched #33 that belonged to Kobe back in his high school days. This pair is a very rare item that is not expected to release in any general stores.
For a listing of shoe release information on the latest kicks check out our "KICKS" section.
This shoe review was powered by The 3D Sneaker. Check out their website!