September 22, 2008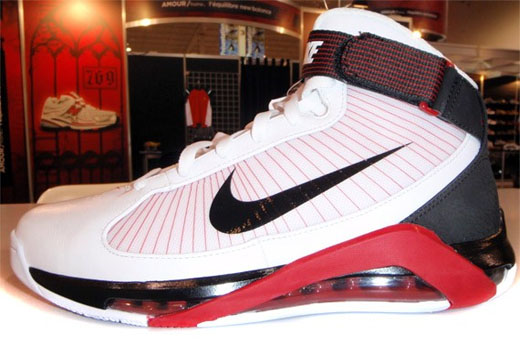 We usually bring you pictures and release information for shoes about to drop in the month or two, but this time we stepped our game up and found a detailed picture of the Nike Hypermax not set for release until the Summer of 2009. After Nike had much success with the Nike Max Air and the Hyperdunks, they decided to cross over technology and create the Nike Hypermax. There are several different features that resemble the Nike Hyperdunks on this sneaker but what highlights this is that Nike will feature their Flywire technology and combine that with the Max Air Sole that is traditionally used for the bigger men. As we said look for these to drop early next summer, 2009.
For a listing of shoe release information on the latest kicks check out our "KICKS" section.
This shoe review was powered by The 3D Sneaker. Check out their website!