Are Pritchard's comments about Darius Miles sending the wrong message to his current young roster?
---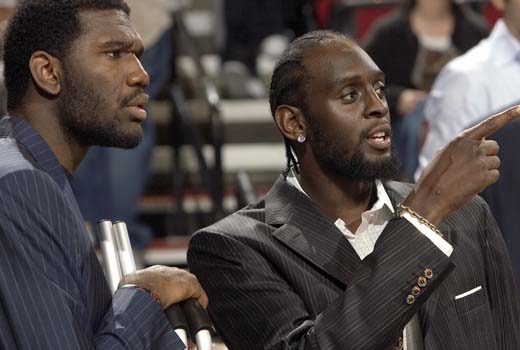 July 27th, 2008 – Dr. Anklesnap
There are a lot of fans out there that consider Darius Miles to be one of the biggest unfulfilled child prodigy's in the history of basketball. There was a time when Miles was a high school All-American and a lot of analysts and scouts were comparing his game to that of a young Kevin Garnett or better. But ever since being drafted 3rd overall by the LA Clippers in 2000 his career has been summarized by inconsistent performances, struggles with his conditioning, concerns about his effect on team chemistry, and finally a series of knee injuries. His career finally came to an end after he underwent microfracture surgery to repair a bad knee injury. Although his current team at the time, the Portland Trail Blazers, felt he would be able to make a successful comeback, eventually doctors advised the franchise it he may never be able to play professionally again. Given the advice from doctors and the fact that Miles was considered to have personality and work ethic issues that may have a negative impact on the young players on the Blazers roster, Trail Blazers GM Kevin Pritchard decided to put Miles on waivers.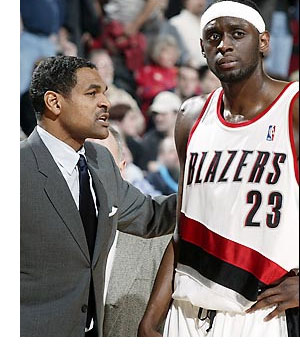 Miles had personally never believed that his career was over. He has been working diligently for the last couple of years at getting his body back into shape to be able to contribute in the league and garner another contract. Miles has worked out for a few veteran teams already, and the latest rumor has him in serious discussions with the defending champion Boston Celtics. This poses a big problem for the Portland Trail Blazers franchise. Why?


Because when Miles was determined to have a career ending injury his $18 million dollar salary under league rules came off the books for salary cap relief. Also the Trail Blazers were able to make an insurance claim that covered most of Miles salary buy-out. The problem for the Portland Trail Blazers lies in the fact that under league rules if Miles is signed now to another NBA team and plays in at least 10 games in the next two seasons the Blazers are required to pay back that $18 million out of pocket they had recovered from insurance, and the salary would be back to counting towards their salary cap. Since the Blazers assumed Miles would stay retired they started signing their current talent to contracts based on their salary cap room. This number will drastically change if they are required to pay out the remainder of Miles contract, so they will undoubtedly be double dinged with the salary cap penalties.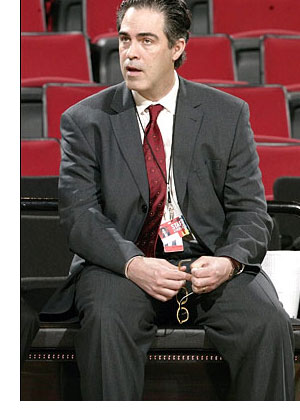 A major controversy between the Portland Trail Blazers and former player Darius Miles is starting to brew. The latest is the news that the Miles camp is upset about comments made by Blazers GM Kevin Pritchard about the severity of his knee injury in an effort to deter other NBA franchises from taking a risk on signing Darius. Rumor has it that the Blazers executives behind the scenes are actively spreading the word that Miles can be a cancer to team unity and youth development. Although it is no secret that Miles has had conflicts with teammates and coaches in the past, there is nothing stronger to fan the flames than hearing it directly from a franchise's management.
In my mind all of this begs a very significant question for the Portland Trail Blazers management to consider that they may be overlooking. Do the comments of Trail Blazers GM Kevin Pritchard, in an effort to deter other teams from signing Miles, have a more costly effect on the team? Specifically do his comments send a message to the current roster that says: 'this is a business, we only care about money, and not your health or careers?' If I am Greg Oden for example and I just underwent microfracture surgery I have to take notice. What if one day Greg Oden sustains another knee injury that requires microfracture surgery, and the Blazers give him up. Would the Blazers take the same tact in preventing him from keeping his career alive? These sorts of things could play a role when a player's contract is up and he needs to make a long term commitment to a franchise.
Personally if my contract was up and I was a free agent in high demand I'd be a little more favorable to teams that have a good track record in these sorts of situations. The Chicago Bulls come to mind. Remember how well they handled the situation with Jay Williams a few years back after his motorcycle injury? John Paxson and the Bulls negotiated a buy-out with Jay Williams for the majority of his contract regardless of the fact that he was restricted from riding a motorcycle in his contract. The Bulls could have easily filed a contract dispute to void their financial responsibility to Jay Williams. But to the Bulls it wasn't about the money, they took care of their own! And even if the young talent in the NBA does not take notice of these events, I guarantee every player's agent in does as this is what they are paid to take note of in taking care of the future of their clients.
So I pose the question to you, is the Trail Blazers GM Kevin Pritchard's comments and actions as of late sending the wrong message to this young up and coming roster?