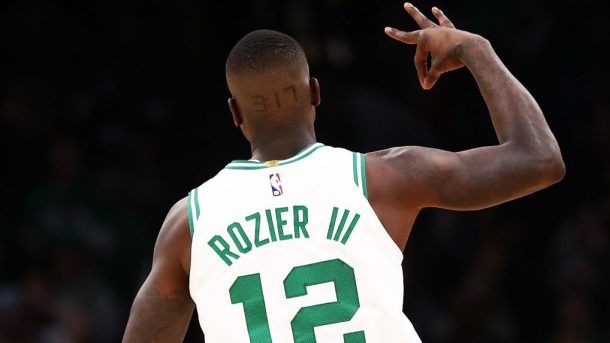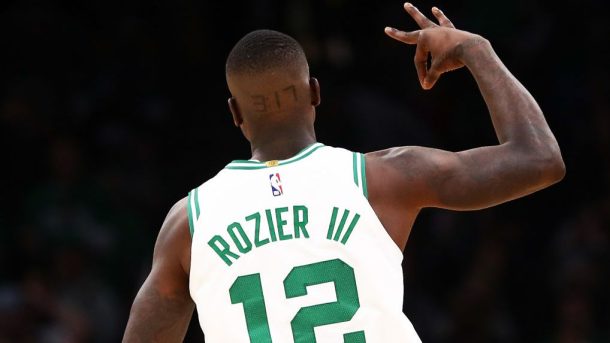 The Celtics are loaded. Their 8th through 10th player in their rotation would be fourth through sixth for at least the bottom third of the league.
They may legitimately have three starting caliber point guards including highly sought after "Kyrie Lite" Terry Rozier.
Rozier basically averaged 16 and 6 for the Celtics in Irving's absence with a very respectable 17.5 PER which is starting caliber.
He is heading into restricted free agency and while the Celtics know they probably won't retain him with his possible $15 million plus price tag, they have been hesitant to make him available as they see him as Irving insurance this season if he happens to go down again.
There are plenty of suitors waiting if they do though.
Per Shams Charania of Yahoo Sports:
"Quietly, at least seven teams have been monitoring Rozier's status this season, league sources told The Athletic, waiting to see if the Celtics could begin to field trade calls. The Phoenix Suns have aggressively pursued Rozier, even before firing Ryan McDonough as general manager, league sources said.

Nevertheless, Boston appears content with its roster, and who could blame them? Celtics general manager Danny Ainge and his front office staff have built arguably the deepest roster in the Eastern Conference and anywhere in the league outside of the Bay."
Rozier is reportedly unhappy with his role and with the Celtics due to lose him and a hot market for him, they may as well pit the suitors against each other and see what kind of return they can receive. If nothing better comes along than a late 1st round pick it may be more worth it for the Celtics to maintain their luxury at the point guard position for the rest of the season.