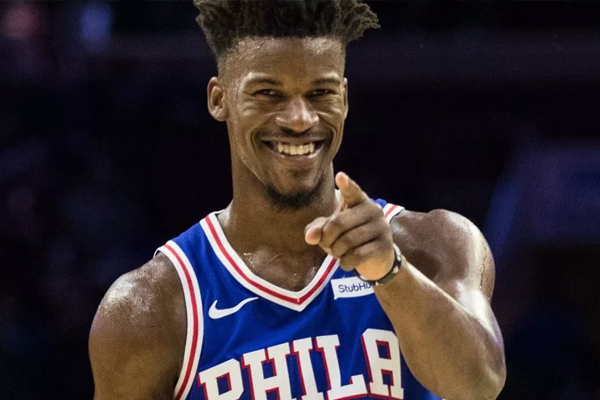 According to ESPN, the Miami Heat's trade to acquire Jimmy Butler is complete. Four teams were involved in the transaction – the Heat, Philadelphia 76ers, Portland Trail Blazers, and Los Angeles Clippers.
In connection to the earlier reported trade sending Hassan Whiteside from Miami to Portland, Maurice Harkless and his $11-million expiring deal goes from the Blazers to the Clippers, and L.A. will also get a protected 2023 first-round pick from the Heat. Josh Richardson is the only player heading to the 76ers.
Butler reportedly met with Miami right when free agency began on Sunday and made it clear that he wanted to join the Heat. He is expected to sign a four-year, $142 million deal.
In 55 games with the 76ers, Butler averaged 18.7 points, 5.3 rebounds, 4.0 assists and 1.9 steals while shooting 46.7 percent overall and 34.7 percent from 3-point range.