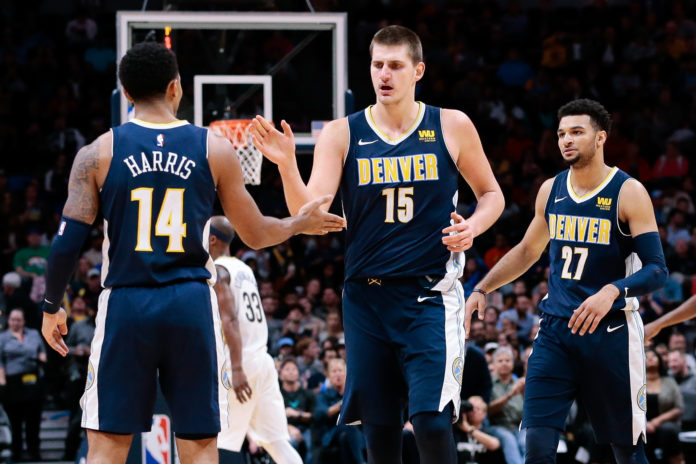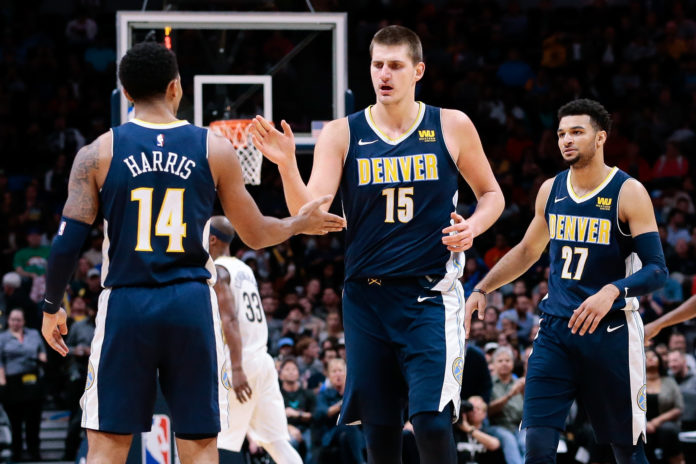 Whenever a star like Jimmy Butler is rumored to be on the trade market it creates a debate as to which teams should be in the sweepstakes and what they should be willing to offer.
One of the teams that is trying to make the leap in the western conference this season and could use an all-star like Jimmy Butler is the Denver Nuggets.
Apparently they are not willing to give up any of their young talent to get a veteran star though.
According to T.J. McBride of Mile High Sports:
"A league source has told Mile High Sports that the Nuggets young core of Jamal Murray, Gary Harris, and Nikola Jokic are all "untouchable" in trade talks. That young trio is looked at as the future of Nuggets basketball and they are being treated that way by the front office."
If we're being 100% honest, there are really only a few players in the NBA who should truly be untouchable in a trade, LeBron James, Kevin Durant, Anthony Davis, Giannis Antetokounmpo, and maybe Steph Curry and James Harden.
But in the NBA world where those guys are never even considered to be on the market except for in dire circumstances, Nikola Jokic definitely qualifies as a young star they should be untouchable as a return asset for a star that would be on the market.
I am not sold on Gary Harris or Jamal Murray being untouchable though. Harris is a guy that averaged 17 points on about 40% three-point shooting and is a good defender and that carries a ton of value and Murray is a really good young scoring first combo guard, but they should be available should the right player be available in the market, not for a Jimmy Butler but maybe a Damian Lillard.
The Nuggets have a lot of young talent to build upon for the future, but part of this is another example of teams over valuing their own talent.