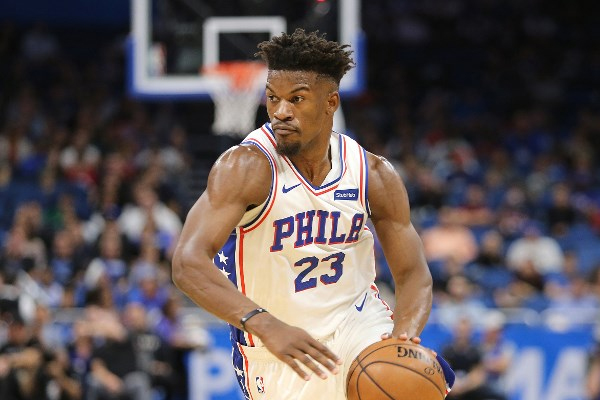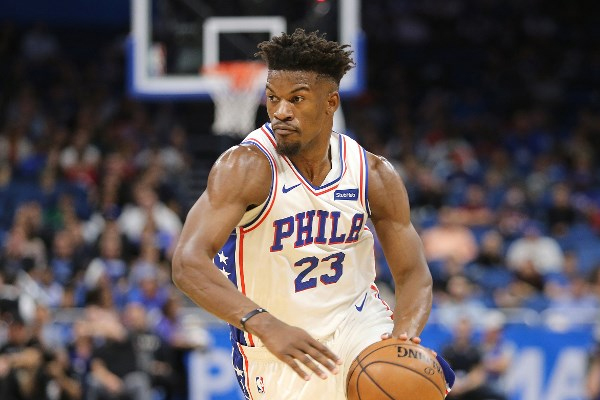 Just eight days after hitting a game-winning 3-pointer for his new team, Jimmy Butler did it again, but he wasn't eager to take all the credit for the win.
The 76ers were down by one against the Nets when Butler stepped back for an above-the-break 3-pointer with just 2.3 seconds left on the clock. The shot gave Philly a win after it trailed Brooklyn by 19 in the third quarter. It also further solidified Butler's reputation as a clutch player.
"Another play drawn up by [Sixers coach Brett Brown], and my teammates have a lot of confidence in me to take shots late," Butler said. "I got to the spot that I wanted to get to. Raised up, and I knocked it down."
Since the start of the 2015-16 season, Butler has had five game-winning shots with 10 seconds or less remaining. Only Russell Westbrook, with seven, has more in that amount of time.
But Butler downplayed the idea that he's the go-to player in crunch time.
"To tell you the truth, it could have been anybody," he said. "They do have a lot of confidence in me, but I have so much more confidence in those guys."
Jimmy Butler can opt out of the final season of his current contract and test free agency this summer. The 76ers would be able to offer him a five-year max contract worth $190 million, while other teams could offer four years and a projected $141 million.