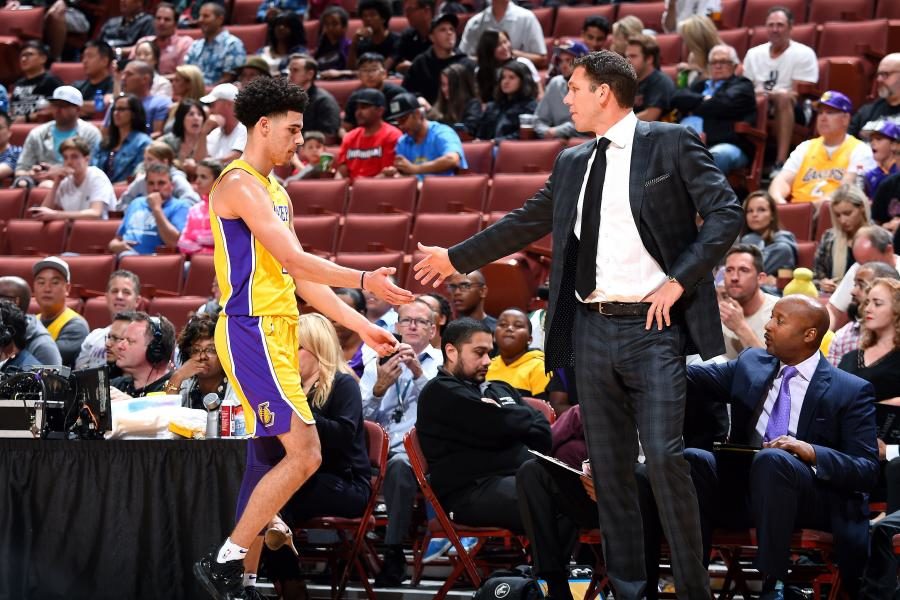 Ready for the non-surprise of the year?
Okay, here it goes: LaVar Ball isn't happy with how the Los Angeles Lakers are coaching his son, Lonzo Ball.
Totally shocking, I know. Like, completely out of left field. No one saw this coming. (Note: Everyone saw this coming.)
Consider what Papa Ball said, per Bleacher Report's Eric Pincus:
Lonzo Ball credited assistant coach Brian Shaw for urging him to hit the boards more aggressively. Both his father and the Lakers coaching staff want the same result for the point guard but have very different approaches.

"They're soft. They don't know how to coach my son. I know how to coach him," LaVar Ball said. "I tell him to go get the victory. Stop messing around."

Does he have a problem with coach Luke Walton?

"No, I have a problem with losing," Ball responded.
LaVar's last note is important. He doesn't seem to be trashing head coach Luke Walton and crew, per se. He seems more infuriated by the Lakers' losing record and, even more than that, the fact this group isn't riding Lonzo harder. That's how I interpret this at least: He wants Walton and friends to go in on him, to saddle him with even more expectations, and to shower him with tough, at times brutal, love.
And maybe that's what the Lakers think they're doing. Walton has benched Lonzo for a few key fourth-quarter runs, as the team has tried to boost its offensive efficiency. Though the young point guard has been much better than advertised at the less glamorous end, he's been a borderline train wreck on offense, his supposed specialty, shooting a disastrous 31.3 percent from the floor (22.8 percent on threes) while failing to have a profound impact on the final tallies. Los Angeles is scoring under 99 points per 100 possessions with him in the game—right in line with the bottom-three offensive rating they're currently notching.
Is this to say the Lakers should bring in LaVar to guide his son? Not at all. But if you read between the lines, he's almost complimenting Walton's staff—or, at the very least, giving them the green light to go harder on his eldest child.