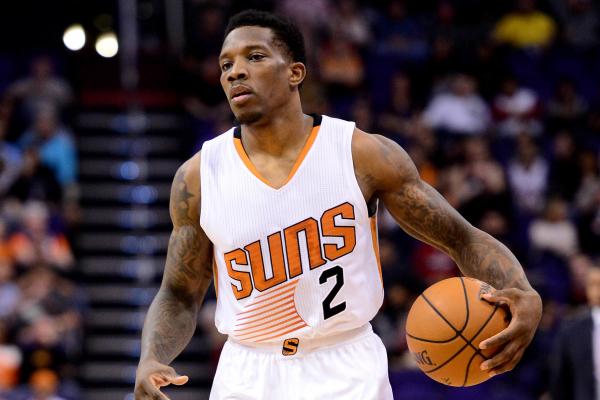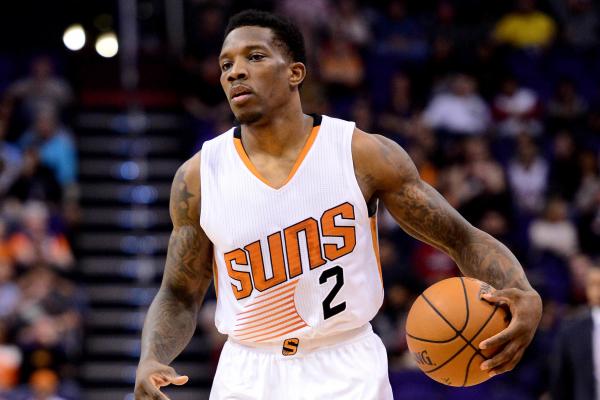 Eric Bledsoe has played his last game as a member of the Phoenix Suns—at least, that's what the Phoenix Suns say.
One day after the point guard basically requested a trade on Twitter, the team sent him home. General manager Ryan McDonough said Bledsoe had an excuse for the "I don't wanna be here" tweet—saying he was at a hair salon—but he wasn't buying it:
McDonough RE: Bledsoe's tweet: "He said he was at a hair salon… I didn't believe that to be true. He won't be with us going forward."

— ABC15 Sports (@abc15sports) October 23, 2017
Almost immediately after that, the rumors began to trickle out.
The Denver Nuggets have shown interest in trading for Bledsoe, according to Basketball Insiders' Michael Scotto:
The Suns and Denver Nuggets have discussed a trade of Eric Bledsoe for Emmanuel Mudiay and other pieces, league sources told Basketball Insiders.

Nuggets forward Kenneth Faried has emerged as part of the trade package with Mudiay, league sources told Basketball Insiders.
The Milwaukee Bucks are involved in the sweepstakes as well, per the New York Times' Marc Stein:
The Bucks are a team that has expressed interest in trading for Eric Bledsoe, according to league sources

— Marc Stein (@TheSteinLine) October 23, 2017
And, hell, what would the rumor mill be without a New York Knicks inclusion? They, too, have entered the sweepstakes, according to ESPN.com's Ian Begley:
The Knicks are among the teams who have reached out to Phoenix recently about trading for guard Eric Bledsoe, per league sources. https://t.co/INmuthUPc6

— Ian Begley (@IanBegley) October 23, 2017
For any Knicks fans hoping Bledsoe ends up on their team, though, just know it's going to cost the organization:
Phoenix Suns asked New York Knicks for Frank Ntlikina and Willy Hernangomez in exchange for Eric Bledsoe, league sources told @BBallInsiders

— Michael Scotto (@MikeAScotto) October 23, 2017
Other teams will undoubtedly emerge as part of the fray. People are already speculating the San Antonio Spurs and Los Angeles Clippers should give this a go.
Where Bledsoe will ultimately end up, however, remains to be seen. Teams have taken a bath on superstar trades of late—see the Jimmy Butler and Paul George deals specifically—and Bledsoe is a clear tier below that talent. Will the Suns take their time, trying to extract the most possible value of his departure? Or are they just itching to get this done, knowing the offers won't get much better than what they'll be in the first 48 hours or so?