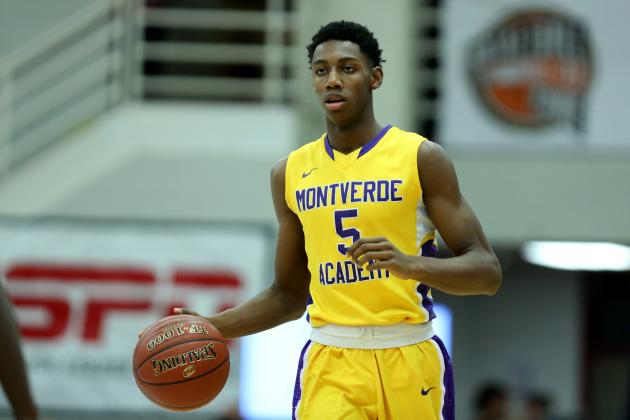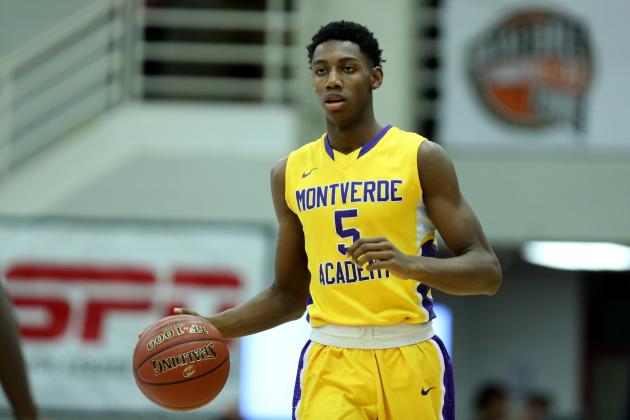 Apparently reclassification is all the rage among the most talented young basketball players in the country these days. A week after the top prospect in the 2018 high school class Marvin Bagley III was rumored to try and re-classify to be eligible to play college basketball this season and be eligible for the 2018 NBA Draft , (he officially filed this weekend) the top prospect in the country in the class of 2020, Canadian sensation and uber talented 6'7″ wing player R.J. Barrett is attempting to re-classify to be eligible to play college basketball in the 2018-19 season.
My conversion with R.J. Barrett and why he reclassified to 2018. He now sits at no.3 in the ESPN 100. News story- .https://t.co/g6omJuwZ5R

— Paul Biancardi (@PaulBiancardi) July 31, 2017
Here is a statement from Barrett in USA Today:
"I have officially decided to reclassify to the 2018 class.

On my recruitment, I will say that the schools that are showing the most interest are Arizona, Duke, Kansas, Kentucky, Michigan, Oregon, Texas and UCLA. A few more have reached out and those schools are Illinois, Indiana, Michigan State, USC, UConn and UNLV."
Unlike the last great 6'7″ wing to come from Canada Andrew Wiggins, Barrett is known for his tremendous skill and polish for his age and not necessarily his athleticism.
Barrett will be 19 by the time the 2019 NBA Draft arrives so age will not be an issue for him.
With all of these reclassification and prep school players that play for big time basketball academies, it feels like we are trending back to a period where high school players will be allowed to enter into the NBA Draft or begin pursuing other routes other than Division 1 basketball if they have to wait to enter the NBA Draft.
The 2018 draft class can become even stronger if Bagley III is involved and the 2019 draft class just got a huge boost with R.J. Barrett.