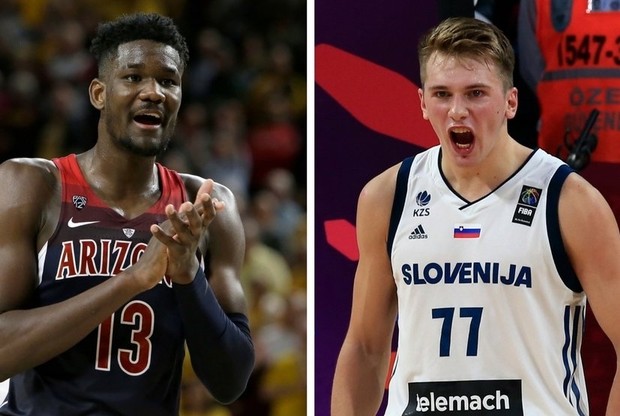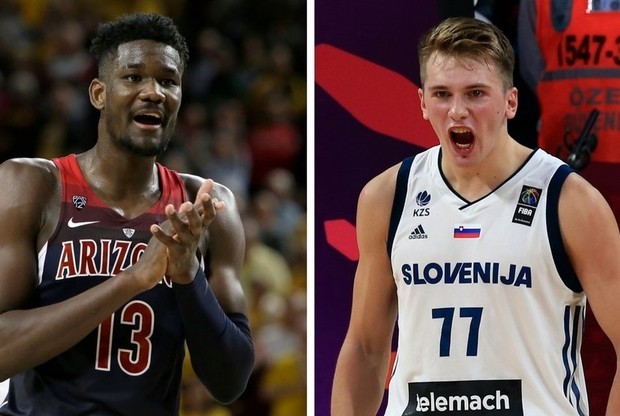 While no current NBA star or active player was traded on Thursday night, the NBA Draft still brought with it plenty of fireworks as the top young prospects in the world and NBA teams played a game of musical chairs.
There were a few big trades early on and a few surprises (Micheal Porter's fall to 14, Jerome Robinson's rise to 13, Robert Williams fall to 27) but for the most part, the draft went according to most majority mock drafts near the top.
While trying not to be a prisoner of the moment, after studying the prospects leading up to the draft and watching college basketball this season, it really feels like this will go down as one of the better draft classes in recent memory at least (seriously a lot of bright kids off the court at the top of this draft too).
So who were the big winners (I know this is a futile exercise until a few years down the line, humor me) in the 2018 NBA Draft? The Phoenix Suns and the Dallas Mavericks.
Phoenix Suns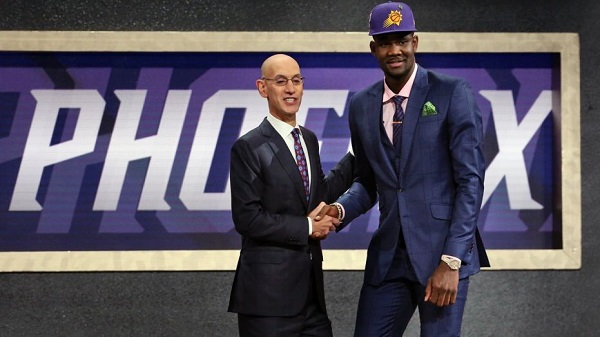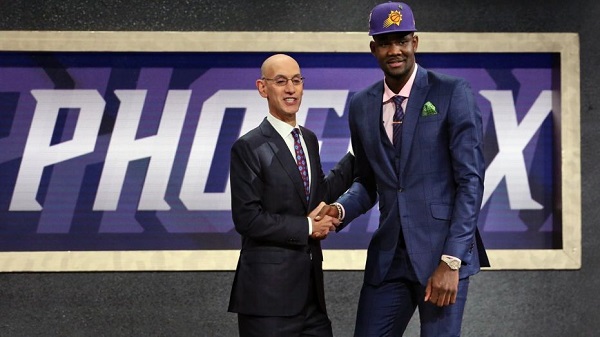 It seemed pretty obvious to me at least that the Suns were going to be big winners in this NBA Draft the moment Mark Tatum announced that they would have the No. 1 pick. That is because after watching a season of college basketball, there is no doubt in my mind that DeAndre Ayton is the best prospect in this draft.
It is almost poetic that a team that lost a coin flip for the No. 1 pick and the chance to draft Kareem Abdul-Jabbar in its inaugural season would have its first-ever No. 1 pick 50 years later and have the chance to draft a truly special center. Also, the first No. 1 pick to ever have played high school and college basketball in the state of Arizona.
Ayton has it all. He is 7'1″ 250 lbs with 5% body fat, a high motor and a desire to dominate the glass, a nice touch on his jump shot and a developing array of post moves, an elite work ethic by all accounts, a 40″ vertical, high-level mobility for a player of his size and a unique feel for the game and passing out of a double-team for a player of his age.
There is no certainty that he ends up being the best player out of this draft, but he has the highest floor and if he stays healthy he is virtually guaranteed to be a 20-10 type player for the next decade.
That alone made the Suns huge winners, but what set them apart for one of the greatest draft hauls in recent memory was the trade for Villanova 3-and-D extraordinaire, Mikal Bridges.
Bridges improved dramatically in his junior season at Villanova and was a huge part of their national championship victory, averaging 17.7 points, 5.3 rebounds and 1.5 steals on 51.4% from the field and 43.5% from three.
He was one of the better wing defenders in the country and with his elite lateral quickness, foot speed and 7'1″ wingspan, projects to be an elite NBA defender that can guard multiple positions.
Bridges build, skill set and ascent at the age of 21 is similar another player that was dominating the NBA 20 years ago… Scottie Pippen.
Things would have to work out perfectly for Bridges to reach Pippen's heights as a player and that is still a stretch, but his frame, development curve and abilities are eerily similar and he could end up becoming one of the three to five best players in this class.
Dallas Mavericks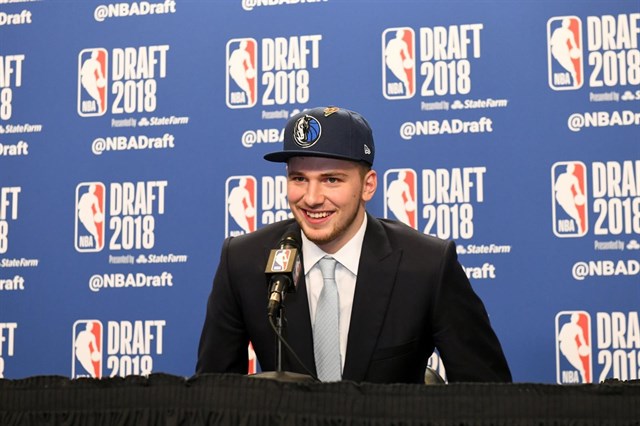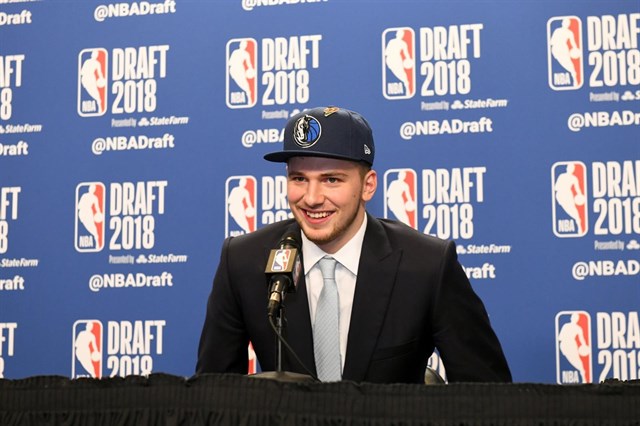 The Dallas Mavericks have employed the greatest European basketball player in NBA history for the past 20 seasons and they have just drafted the next best one.
Trading up for Luka Doncic was the move of the night for any NBA team as the Mavericks only had to give up their 2019 1st round pick (top five protected for the next two seasons) in order to move up two spots and possibly draft their franchise cornerstone for the next decade plus.
Doncic is easily the greatest European prospect ever as a 19-year-old who has won an MVP award and championship in possibly the 2nd best professional sports league in the world.
Doncic possesses a rare skill set and feel for the game for a player of his size (he's 6'8″) and age and projects to be the kind of guy who could be the primary ball handler for a team and average 20-7-7 while making his teammates better. You usually don't get that caliber of player when you are initially drafting No. 5 in the draft and the Mavericks have the perfect mentor for him in Dirk.
With Doncic, Dennis Smith, Barnes and a lot of cap space, the future may be bright in Dallas post-Dirk.