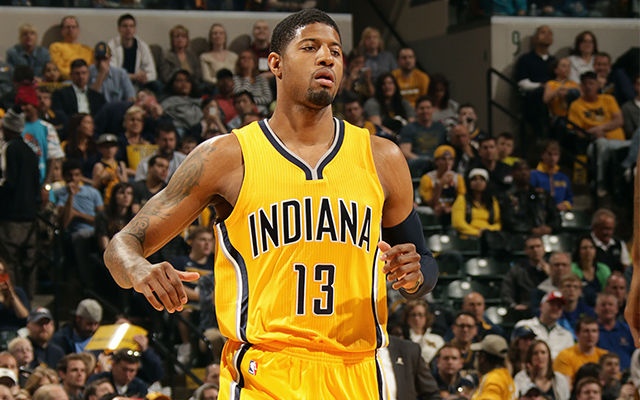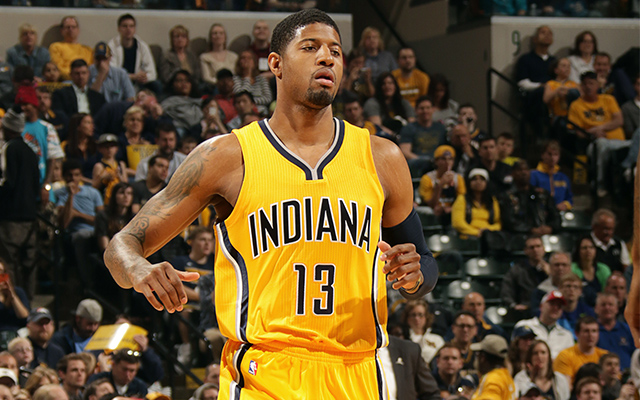 It has been known for months now that Paul George has dreamt of being the next superstar to don a Los Angeles Lakers uniform and has had his sights set on joining them in free agency in 2018.
As The Vertical Reporter Adrian Wojnarowski tweeted over the weekend, George has all but told the Pacers he will be a free agent in 2018 and wants to leave town.
Sources: All-Star Paul George tells Pacers he plans to leave franchise in 2018 free agency, prefers Lakers. https://t.co/anP4bvbwir

— Adrian Wojnarowski (@WojVerticalNBA) June 18, 2017
The writing is on the wall and it is time to face the facts, this is the harsh reality of the NBA, unless you are a destination franchise/city or happen to have an elite roster like the Cavaliers do in Cleveland, holding on to most superstars, unless you are lucky enough to land a Tim Duncan type, can be very difficult. The best play is to trade them early and try to get as close to 100 cents on your dollar as you can to retool or jump start a rebuild.
The Pacers have a nice building block and a potential star in Myles Turner, they need to trade PG-13 to pair him with another younger star or valuable draft picks and some depth.
As countless outlets have reported, at this point it seems to be a two-team race between the Lakers and the Cavaliers, as both have initiated trade talks with the Pacers in the past few days.
This situation brings up an interesting and dangerous scenario for the Lakers though if they attempt to have their cake and eat it too, let me explain.
The Lakers reportedly are not willing to give up much to acquire Paul George at the moment because they anticipate being able to sign him next summer without having to give up any valuable assets, the Cavaliers meanwhile are trying their best to acquire George now and without any guarantee of re-signing next summer, this means that they may give the Pacers the best offer on the market, possibly a 20 and 10 guy in Kevin Love or Tristan Thompson and some other pieces.
Here is a tweet from Kevin O'Connor from The Ringer on the situation:
Two NBA sources expect Lakers to parachute into Paul George talks if the Cavs are closing in on a deal. Unclear if #2 would be on the table.

— Kevin O'Connor (@KevinOConnorNBA) June 19, 2017
Expect these talks to heat up quite a bit in what is expecting to be a very entertaining NBA Draft. The Pacers absolutely have to trade Paul George this summer and if they can't convince a team like the Suns or Celtics that are flush with assets, but may not be comfortable with dealing for a player who may leave in a year (they shouldn't be) than it comes down to who offers a better deal between the Cavaliers and Lakers.
If the Lakers are willing to part with the No. 2 pick and say Larry Nance Jr., along with Luol Deng to make the salaries match up or Jordan Clarkson, Tarik Black and someone like Tyler Ennis along with the No. 2 pick than the Pacers should do it and decide if they want to build around Myles Turner with Lonzo Ball or Josh Jackson.
If it comes to draft night and the Lakers are unwilling to part with the No. 2 pick, then the Pacers need to demand Kevin Love from the Cavaliers and acquire a proven top 25 player, which would be about 90 cents on the dollar, which is pretty amazing in this situation.
Any way you slice it, the Pacers should not enter next season with Paul George on their roster, it is time to hit the reset button for a team that had been treading water for the past few seasons.