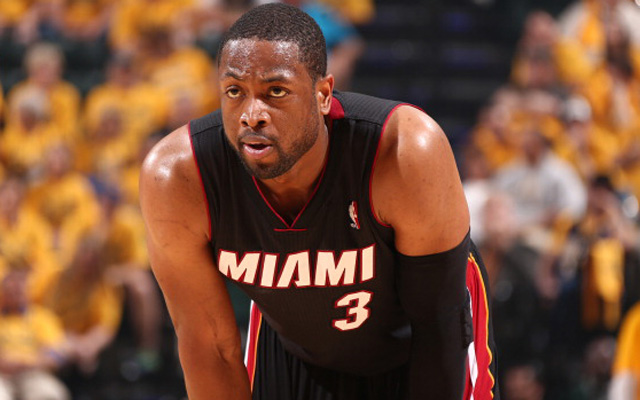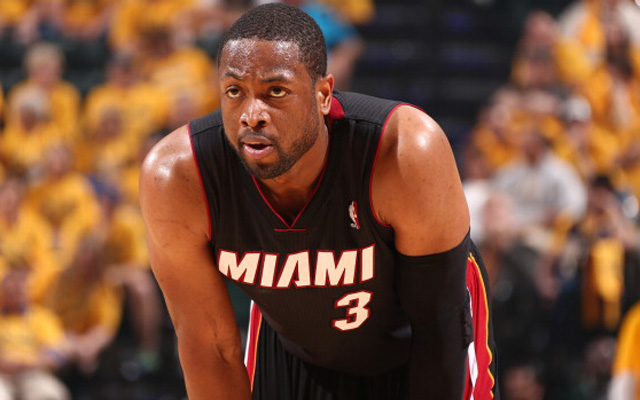 According to recent reports from ESPN Reporter Marc J. Spears, Dwyane Wade is seeking a contract worth $50 million over two years or $25 million per season.
This makes his free agent recruitment even more interesting as it has been reported that the Heat have offered Wade $40 million over two years which is the most they are able to offer.
Wade cancelled his free agent meeting with the Bucks that was set for Wednesday as the Bucks currently only have $17 million in cap room to offer Wade.
This means there are currently two teams that have been in contact with Wade who would have the necessary funds to offer Wade a $25 million salary: The Denver Nuggets and the Chicago Bulls.
I can't for the life of me imagine Wade toiling away in Denver for a team attempting to just make the playoffs in the west.As for Chicago, the thought of the hometown kid coming back home to team up with Jimmy Butler has some intrigue and believe-ability.
Of course reports surfaced that Wade was flying on a private jet this weekend with LeBron and Cavaliers owner Dan Gilbert so the social media sphere is ablaze with rumors that Wade is re-joining LeBron in Cleveland. The Cavaliers can only offer Wade a $3.4 million veteran exception for the time being, so unless LeBron gives Wade $47 million of his own money (crazier things have happened behind closed doors) it seems highly unlikely that Wade ends up a Cavalier. I also doubt Miami would have an interest in acquiring Kevin Love and his large contract as they figure out the future of Chris Bosh.
Dwyane Wade in Cleveland would raise the stakes even more in the predestined trilogy of Warriors vs Cavs, the never ending soap opera that is the NBA in 2016. Although it is fun to dream and churn the rumor mill, this reunion just doesn't seem realistic.
It seems as though this Wade free agency dilemma will reach its feverish peak soon, my guess is the Heat find a way to clear more space to offer Wade $25 million over two years and keep him for at least two more years.