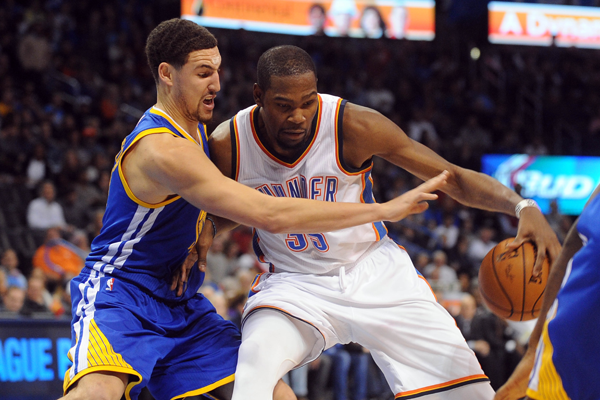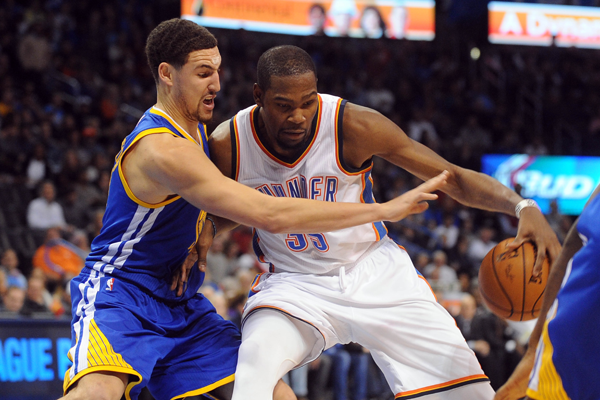 Kevin Durant hasn't indicated he'll leave the Oklahoma City Thunder for the Boston Celtics, but if he does, he knows which players he wants to come with him.
Or something.
Here's Butch Stearns of WEEI on this very issue (h/t NBC Sports):
I have this on pretty good authority. The Celtics have sat with his agent and other representatives of Durant. The Celtics do know — I don't know who it is — but they do know who he would prefer to be brought here in a LeBron-Chris Bosh–Dwyane Wade-like way. Because that's how it works in the NBA. You need to know who the guy or guys that that guy wants, which would be a factor.

Now, I don't know if Durant's told them that. But the Celtics know. They know. They've been told what group of guys he would want to come here.
All of this is presented with the caveat that no one expects Kevin Durant to leave Oklahoma City. The Thunder just made the Western Conference Finals. They almost beat two of the best teams in NBA history to reach the NBA Finals. They are a real threat if he sticks around.
However, if Durant were to leave, the Celtics are among the few teams who should be on his super-short list of potential destinations. They have the ability to open max cap space this summer, can carve out even more if they wish, own the top-three pick in the draft and have a ton of other assets that could fetch just about any available player on the trade market.
Boston, along with San Antonio and Golden State, should be considered one of the only potential threats to Oklahoma City's pursuit of a commitment from Durant. That doesn't make the Celtics favorites, or even close to favorites. It just means that, in the unlikely event Durant decides to bolt, they should have as good a chance at landing him as any other team that plans on chasing him.