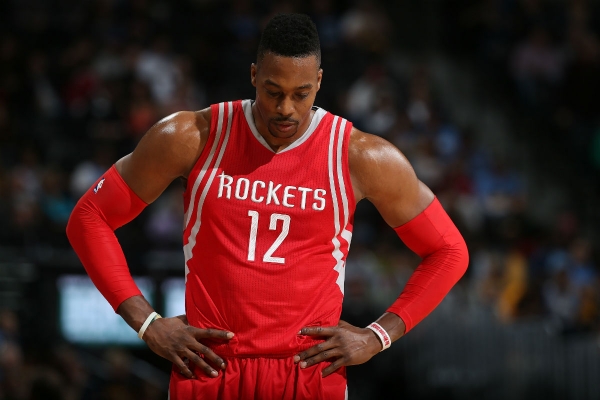 There is no feasible scenario in which Dwight Howard will be on the Houston Rockets next season.
This isn't about the team's courtship of Mike D'Antoni, a coach Howard never truly meshed with while on the Los Angeles Lakers. It is not about his mysterious relationship, or lack thereof, with fellow superstar running mate James Harden. And it's not about what it will cost Houston to retain him should he, as planned, opt out of the final year of his deal.
No, this is about the Rockets' vision for Howard—in that they don't have one. As Howard told ESPN.com's Jackie MacMullan:
ESPN: You mentioned your season in Houston didn't end the way you wanted. You have also admitted you were "disinterested" during parts of the year. Why was that?

Howard: "There were times I was disinterested because of situations that happened behind the scenes that really hurt me. It left me thinking, 'This is not what I signed up for."'

ESPN: What specifically are you referring to?

Dwight Howard: "I felt like my role was being reduced. I went to [Rockets general manager] Daryl [Morey] and said, 'I want to be more involved.' Daryl said, 'No, we don't want you to be.' My response was, 'Why not? Why am I here?' It was shocking to me that it came from him instead of our coach. So I said to him, 'No disrespect to what you do, but you've never played the game. I've been in this game a long time. I know what it takes to be effective."'
Oh, um, what a nice thing to say.
Look, the NBA is a business, and Morey is known for being blunt. If the Rockets didn't want Howard to be more than a defensive and pick-and-roll specialist, that's their prerogative. Plus, that's the perfect role for Howard.
But they didn't use enough pick-and-rolls. When they did feature him, it was in the post, where he has long been inefficient. If he's on the floor, you have to use him, and they didn't use him properly. It's as simple as that.
Howard's ego, as he admitted to MacMullan, definitely came into play at points, impacting his effort and drive. And that's on him.
But for all the flack thrown Dwight Howard's way, some of which has come from yours truly, this inevitable dissolution is just as much on the Rockets. They, in fact, seem like they deserve to shoulder most of the blame in this one.