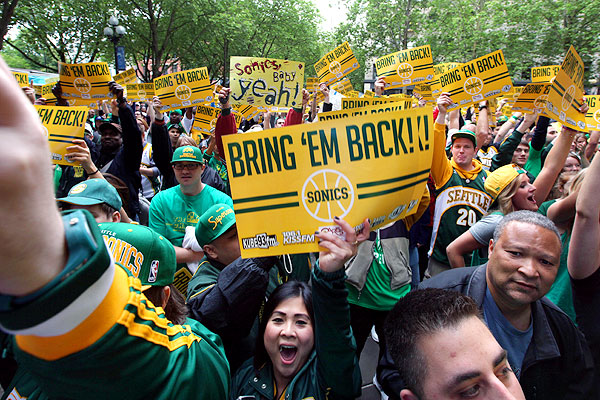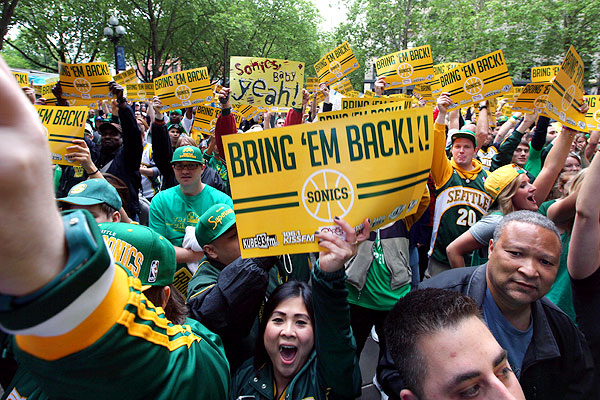 Seattle City Council voted on Tuesday a vital measure to the hopes or likelihood of the NBA ever returning to Seattle and the result was not good news for those pining to see the Sonics return to the community.
The council voted 5-4 against giving a large chunk of real estate on Occidental Avenue South in Seattle to billionaire Chris Hansen to allow him to build a half-billion dollar arena on the land to help engender the return of the Seattle Sonics.
No joy in Rainville: Seattle council nixes sale of a street for Sodo arena plan. https://t.co/Pev2wLZmYl #Sonics pic.twitter.com/jpNFwzZbGW

— The Seattle Times (@seattletimes) May 3, 2016
This is a huge blow to the city's hope to have the NBA return for the first time since current Oklahoma City Thunder owner Clay Bennett moved his newly purchased franchise from Seattle to Oklahoma City in 2008.
Hansen is not giving up on his dream to bring the Sonics back to Seattle and said in a statement today that he will regroup and look for other ways to get a new arena built.
JUST IN: statement from Chris Hansen re: Seattle city council NO vote on street vacation for SODO arena pic.twitter.com/Fg7shMXWuJ

— Maria Guerrero (@MariaKIRO7) May 3, 2016
I personally would love to see the Seattle Sonics be reborn without another franchise having to be poached. The NBA would be a better place with the Sonics in it and adding them and a 32nd team like them the NBA could work down the line to follow the divisional system currently employed by the NFL.
Have an expansion franchise in Seattle and in Las Vegas and move the New Orleans Pelicans to the eastern conference and you could have the seeds for a much better NBA that could make more geographical sense by division.
Time will tell if the people of Seattle will ever get the return of the NBA they desire and deserve.