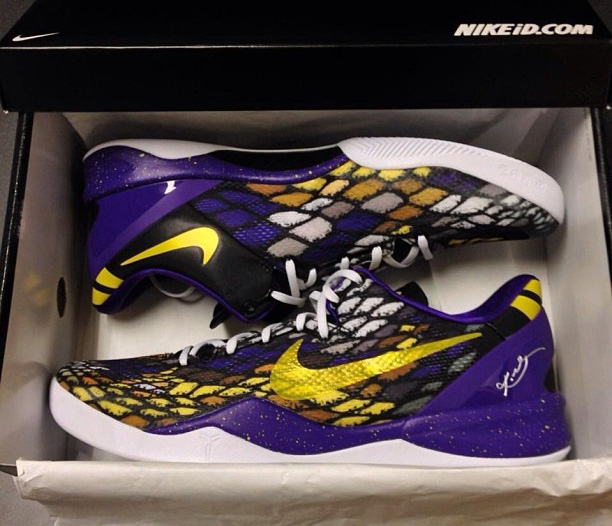 At the beginning of the year, Kobe Bryant alongside Nike iD held a contest where entrants would design a pair of the Kobe 8 System on the Nike iD sneaker customization program and the winner would see their design on Bryant's feet this season.
After announcing a winner in late February Kobe recently showed off the winning pair on Instagram just a few days ago before breaking them out last night in a win against the Bulls.  Check out pictures from the Lakers/Bulls game last night where Kobe Bryant first wore the contest winner's Nike iD versions of the Kobe 8 System with the 'Christmas' graphic option as well as more detailed pictures from his Instagram account.
In last night's Latin Nights game against the Los Bulls at home in Los Angeles, the Los Lakers took the 8th seed in the NBA Western Conference which gives them an NBA Playoff position so long as they can stay in the top eight.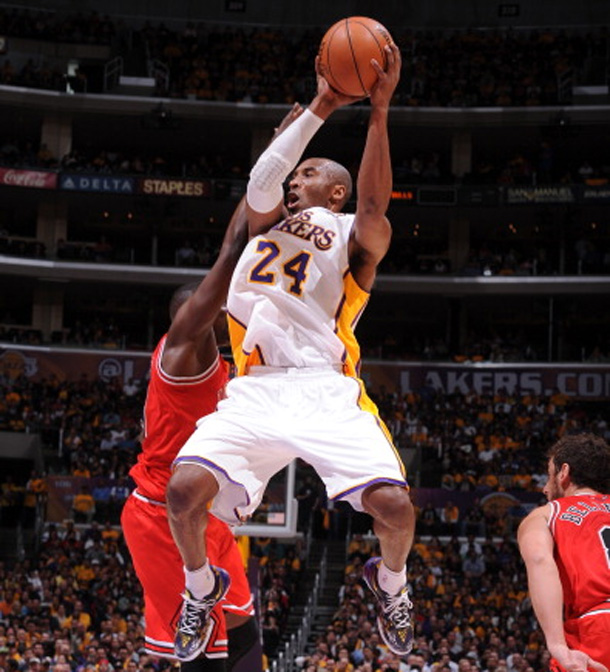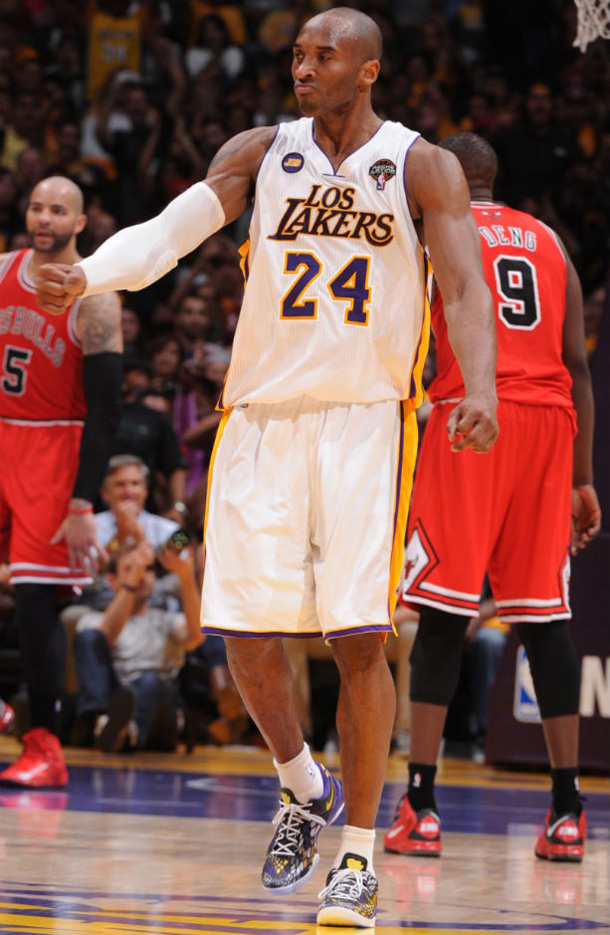 Follow our Kicks section on Twitter @THDKicks & use #THDKicks to join in the conversation.
Ben Berry wrote this. Add Ben to a Google+ circle of yours and follow his Twitter feed.