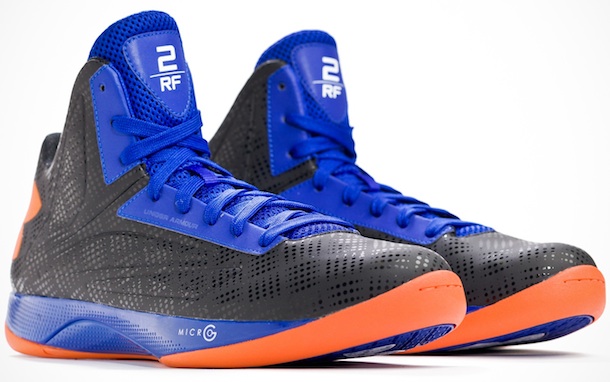 With the New York Knicks sitting at second place in the Eastern Conference, Knick games have become a social event once again providing a great platform to showcase sneakers. Striking while the iron is hot, Under Armour official sign Raymond Felton to Team Armour and a sneaker endorsement.
Of the current crop of sneakers from the brand, the Under Armour Torch has been a favorite amongst basketball players at all levels due to how versatile its design is.  Raymond Felton has been a supporter of UA Basketball sneakers and has been seen in many different Player Exclusive pairs of the Micro G Torch during NBA games months before an endorsement deal was made.  In 2012, Under Armour lost one of their five original Team Armour players in Derrick Williams currently of the Minnesota Timberwolves.
Pictured above is the Micro G Torch Player Exclusive that Felton is expected to wear if he makes his return to league action this weekend when the New York Knicks play the Philadelphia 76ers on the road.  No word on the availability of this colorway.
Ben Berry wrote this.  Add Ben to a Google+ circle of yours and follow his Twitter feed.
Follow our Kicks section on Twitter: @THDKicks