June 11, 2012 – Ben Berry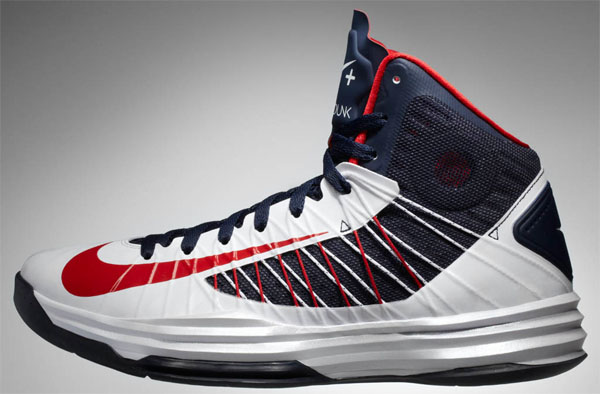 After riding the Hyperdunk 2011 deep into this year, Nike Basketball prepares to drop the latest installment in the Hyperdunk series with the Lunar Hyperdunk 2012.
Exposed Flywire cables are used this time around which maintains the strength of the sneaker while cutting back on weight. The 2012 Hyperdunk uses the same basketball-tooled Lunarlon cushioning as the Jordan Super Fly.
This is also one of the first Nike basketball sneakers that will feature the newly revamped Nike+ system. Expect this Olympic colorway to be on the feet of Team USA basketball members during the upcoming Olympic games this summer.
An August tentative release date is set for these.