June 7, 2012 – Ben Berry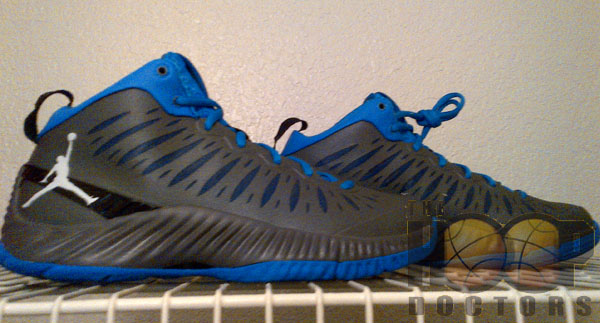 Next-generation Flywire, a Hyperfuse upper, and Lunaron and Zoom Air cushioning are all packed in this performance monster from Jordan Brand. Even though the focus of the company seems to be more on the Retro models these days, its releases like that that shows us that sneakers with a Jumpman logo can still be innovative.
There is next to no information on this sneaker available anywhere else which means that this colorway has yet to be given a nickname. With the use of University Blue on the sole, inner lining, and laces I'll dub these the 'UNC's and see if that catches on.
No official word on when the Jordan Superfly – 'UNC' edition or any other Superfly pairs will hit stores, but I am hearing to expect this pair to drop sometime during the fall. Keep it tuned to our Kicks section for more exclusives like this and expect a full performance review in the Reviews section in the near future.