March 15, 2012 – Ben Berry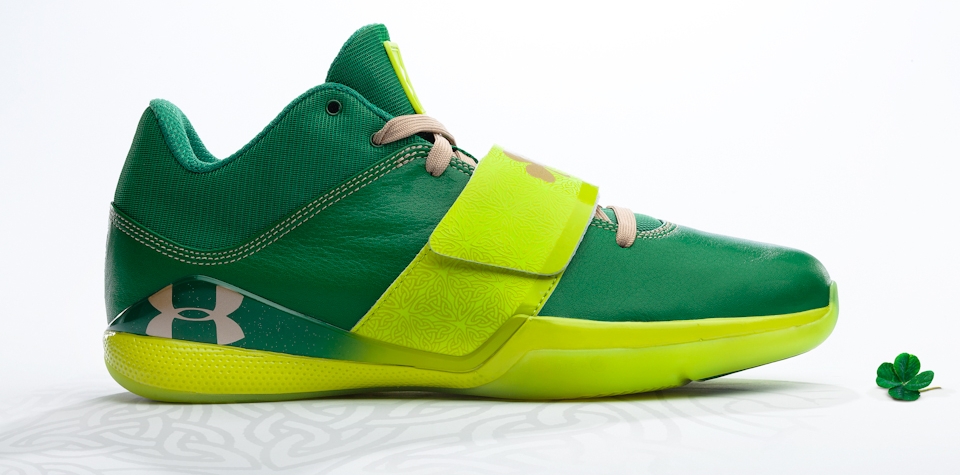 Yesterday I showed you the entire St. Patrick's Day PE Pack from Under Armour but I just wanted to highlight one of my favorite basketball sneakers of all time (seriously); the Micro G Bloodline.
The reflective 3M mesh and single-piece premium leather is dressed in a dark Forest Green while a neon green is used on the strap, midsole, and as the lighter color on the gradient seen on the outside of the sneaker. The light tan laces coordinate with the side branding, hologram on the heel, and triple exposed stitching that Jennings requested always be on his signature sneakers. All of this sits on Under Armour's Micro G cushioning with a translucent neon green sole to finish the sneaker off.
For the second official signature sneaker for Brandon Jennings, the basketball division of Under Armour created the Bloodline. The sneaker has a great story behind it, looks great, and performs as one of the best basketball sneakers made in the last few years without question.
The 'St. Patrick's Day' Under Armour Bloodline gets added to the already huge list of Bloodline colorways that will not be released in stores so take a look at these detailed pictures instead.