September 6, 2011 – Ben Berry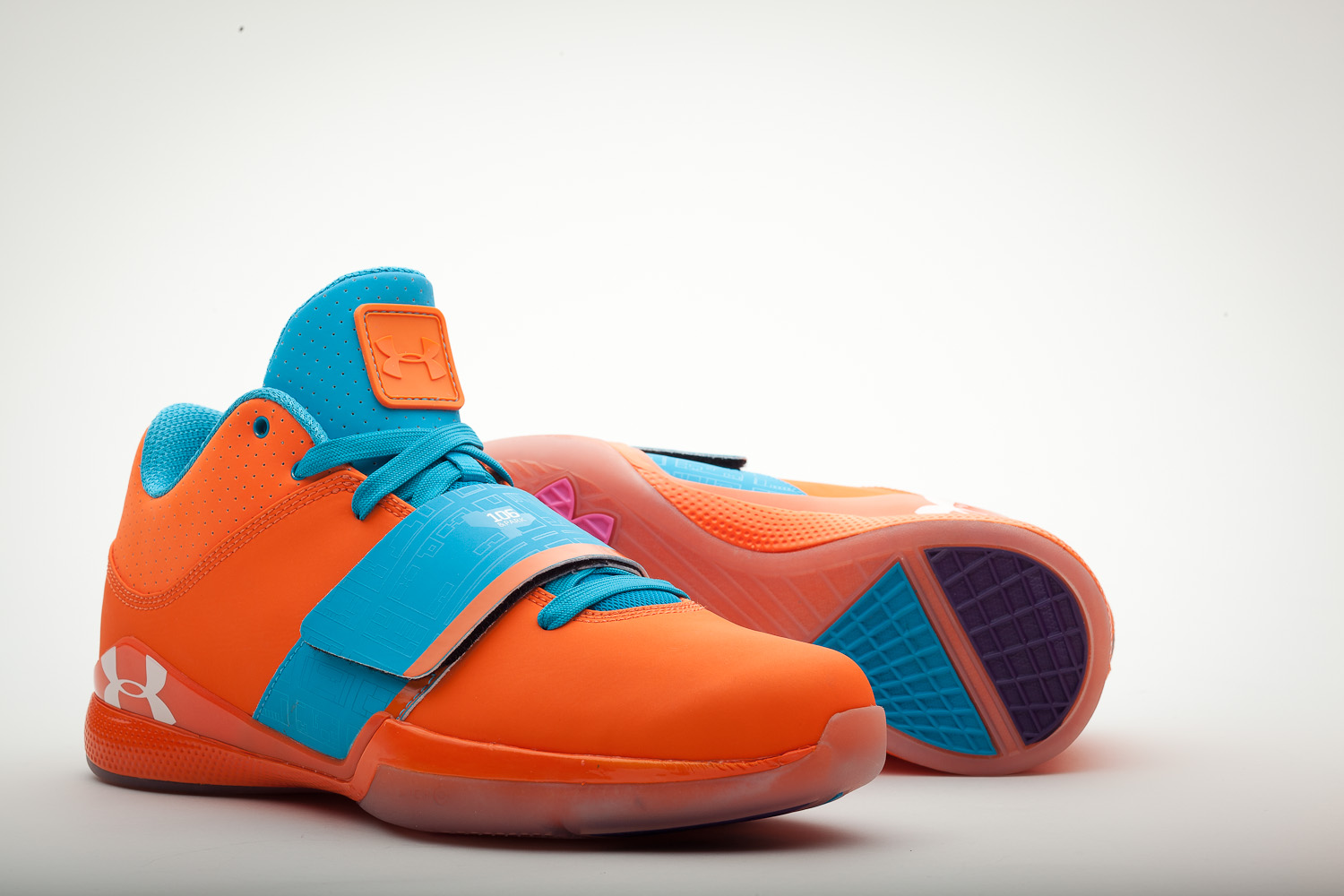 When we seen Brandon Jennings unveil the Bloodline, his new signature shoe from Under Armour, we weren't prepared for the push they would make with these. Under Armour, a company known more for functionality then style, shows us that they do still keep their ears to the streets with this colorway which is coming to be known as the '106 & Park' Bloodline. On September 2nd, Jennings and new UA Basketball team member Kemba Walker appeared on the popular music countdown show 106 & Park and came bearing gifts in the form of this one-of-one UA Bloodline sneaker made just for their appearance on the program. The logo from the show is seen on the front of the strap and also serves as the inspiration for the colorway of the shoe. All of this is packaged in a translucent orange plexiglass box and bears the same laser print seen in 3M on the sneaker.
Since the male hosting half of the show was absent his sneakers were presented to the more worthy co-host Rosci. Scroll down to check out more pictures of this special UA Bloodline colorway and let us know what you think in the comments below.