August 31, 2009 – Sneak-a-Peek
Hey folks, we have a special Sneak-a-Peek for you this week to let those of you who haven't heard, know about the release of the all-new, limited edition colorways of the Converse Weapon Evo. The Weapon Evo is an updated performance version of the original Weapon – the shoe that brought style to the court during the game's "Golden Age" and enhanced on-court/off-court sneaker appeal across the board. Personally, i've always loved the throwback kicks like the Converse Weapons, so to have a modern performance version that I can actually wear to hoop is amazing.
The images below are limited edition colorways of the Evo, which pay homage to two of basketball's greatest on-court rivals from the '80s (Celtics/Lakers) with premium leather and detailing. These limited edition Weapon Evo colorways are available now at finishline.com and converse.com for $90. Additional team and in-line colorways will roll out in the following months. I'm lovin' up these colorways, but i'm still excited to see what's next for the weapon line. We'll keep you posted on those, but for now enjoy and cop your pair while you can: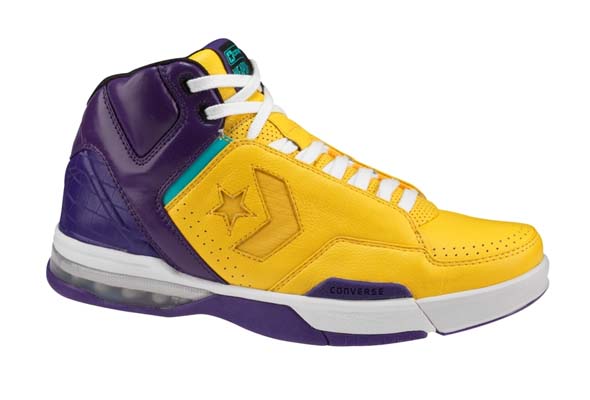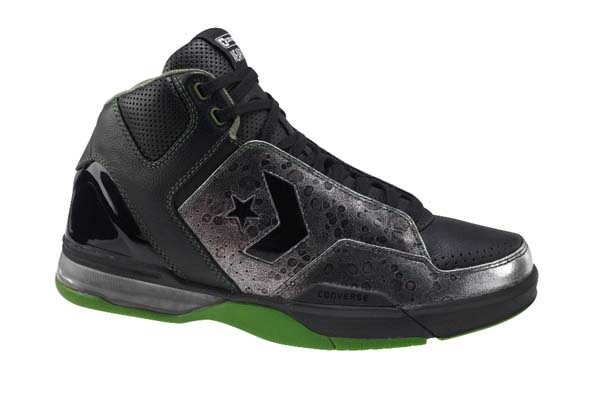 For a listing of shoe release information on the latest kicks check out our "KICKS" section.