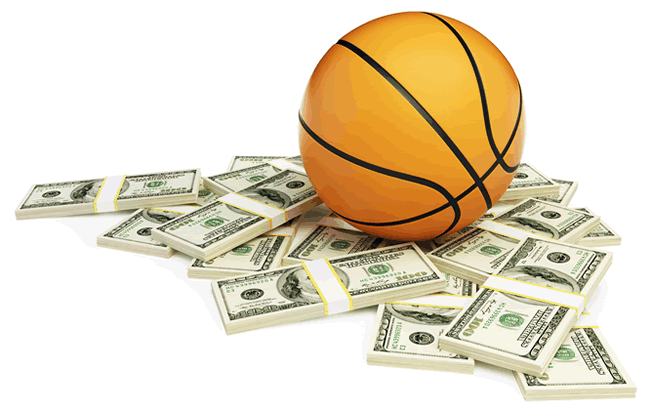 Basketball is among the world's top popular sports. Millions enjoy watching basketball games, and thousands bet on those events regularly. The interest in sports betting is growing at an increasing pace, with a broad range of betting types of markets offered.
Naturally, many of those eager to bet on sports aren't well versed in the intricacies it involves. Let's have a look at some basics of how to bet on NBA games.
While there is no secret basketball betting system that allows winning all the time or most of the time, there are steps you can follow to improve your chances. Just like betting on any sports, it all boils down to working out your own strategy to follow. It surely takes experience, but above everything else – discipline and dedication. Here are some of the things to keep I mind organized into five steps.
Make sure there is the value before betting
Successful betting on NBA matches requires superior value-identifying skills on your part. A value bet means you believe the outcome is more significant than the odds offered.
The concept of value is something you must always base your betting on. Otherwise, you will just be losing money at a steadier pace than you could imagine.
The hardships of identifying that betting value are undeniable. But with time comes experience and with experience – an ability to do it quickly.
Pick the right kind of sportsbook
Betting with the right sportsbook can get you further in your progress. Some sportsbooks have better odds than others, so it pays off to monitor and see.
The sportsbook of your choice must be secure and legitimate. This is the only way to guarantee fair treatment and the possibility of withdrawing your profits at any time.
A curious way to handle that issue would be exploring websites that offer top places to bet and gamble at. For instance, https://lordsofcasino.com/ offers an unbeatable choice of top casinos, some of which also happen to offer quite extensive sports betting options. Curiously, you can often find great odds at sportsbooks/casinos operating under the same brand name.
Start with what's familiar
If you are a novice NBA bettor, it's safe and wise to begin with the games featuring the teams you know something about. You will learn gradually as you progress, expanding your reach and betting on the entire league. For now, make sure to start slow.
Betting on the team you know makes sense. You know where their strengths and weaknesses lie. You are familiar with her roster and tactics. Staying patient by betting small at the beginning will pay off in the long run.
You will be learning slowly, but without making costly mistakes. And don't think for a minute understanding the game makes you an expert at betting on it. These are two different things, and although one helps with the other, you can only get good at betting over time.
NBA's most popular markets involve moneyline betting, spread betting, and betting on points totals. Surely enough, there are dozens of markets available beyond that. However, most players are better off, starting with the most popular markets.
The more you learn – the more in-depth understanding you develop. Once you are well versed in those three, you will more confidently move on to more sophisticated markets.
But here is a curious fact: most successful NBA bettors choose to specialize. Some only go for points spreads, while others favor points totals.
Manage your money responsibly
Proper and consistent money management is crucial. So is developing your betting strategy. You must always be in control over your betting bankroll and understand crystal clear how much you can and should stake.
Those that do not realize the seriousness of those two aspects are likely to lose money in the long run.
Consistency is a crucial aspect, as changing strategy left and right will only get you in trouble. You will also quickly reach a state of disappointment that will be tough to get over.
And keep in mind the good old rule of thumb – your betting bankroll is the amount you can actually afford to lose.
Keep records of your basketball gambling
Finally, it's essential to keep notes of your betting career as thoroughly as possible. Accurate records of any bets placed will help you assess the success of your betting.
Reviewing your betting history will allow you to understand your growth and potential as a bettor. You will be more self-aware, understanding your weak and strong points. In the end, this will make you better and more successful.
In conclusion
With some of the basic steps towards successful basketball betting explained above, hopefully, you will quickly learn and achieve your goals.