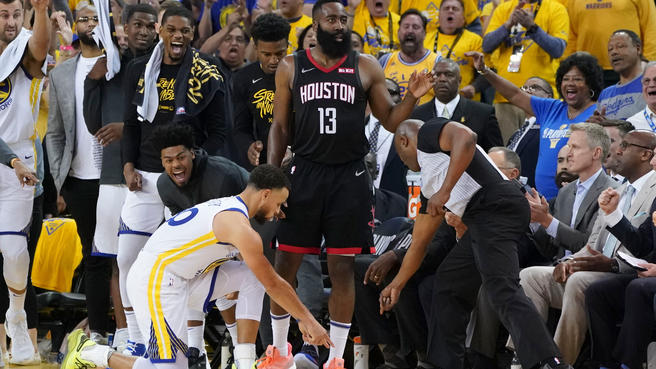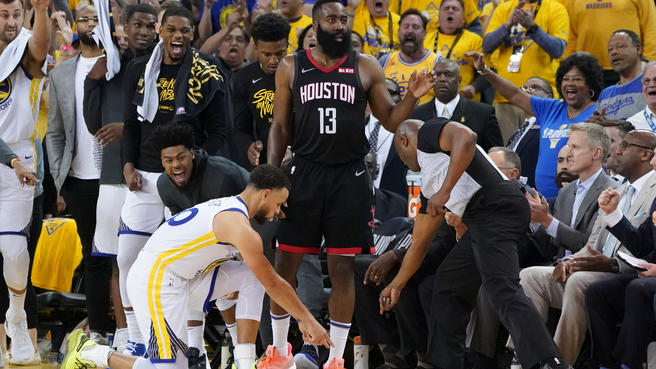 There's more fun in 2019 NBA Playoffs!
Who wouldn't want to enjoy watching NBA playoffs to the highest level? Fun in NBA playoffs is not limited in watching the game or being a fan of your favorite team. If you want to enjoy more the fun in this year's NBA playoffs continue reading.
Let's see first the latest happening in NBA –
2019 NBA playoffs is already heating up even if its still in the conference semifinals. The eight teams in both conferences are setting different level of intensity for this second round of playoffs.
What's new? Oh there's something new in this year's NBA playoffs! No LeBron James-led team will be in the NBA finals. Since 2005's playoffs, the ever-rising LeBron is always leading his team to playoffs and even in its finals, but this year his Lakers and individual fans have nothing to cheer about in the post-season. But guess what, there's a lot more to get excited about in the NBA playoffs, even without LeBron James.
There's a lot of star players still in the action!
Currently in the Western Conference the Golden State Warriors took a lead in the conference semis giving Houston a 2-0 deficit in the series. How will Houston steal a win in their third game from Golden States while James Harden has been struggling with his vision? On the flip side of the coin, Warriors star guard Stephen Curry has a dislocated left middle finger. He missed minutes during the second game, will he miss more time in the third game?
In the other division semi's, Denver took the win on its first game with Portland leaving a 1-0 score. Last night however Portland won to make it a 1-1 even series. Who will get the edge in Game 3 back in Portland?
The Eastern Conference is a bit of a tighter call. The four teams (Milwaukee, Boston, Toronto, and Philadelphia) are all in good condition to give you an exciting and breathtaking series. With a score of 1-1 for four teams, excitement is inevitable, and no one can predict who is going to meet in the conference semi's. That said my money is on the Raptors-Celtics, as I've said since Day 1 of this season.
Predicting the results of games is fun though. That's how you can have more fun in this year's NBA playoffs – sports betting.
If you do not know yet what sports betting is, you might find enlightenment and excitement here.
Sports betting is a way of having more fun in NBA playoffs. What do we mean by this? Simple, winning your favorite team's victory, or winning the best team's glory. Enjoy 2019 NBA playoffs to the highest level and have fun with these betting offers for 2019.
You need not to feel disappointment when you think that your favorite team is not winning. Why? Because you can now enjoy the victory of the best team! How to do this? Predict who will win in a game and place a wager in your prediction. If you think your favorite team is winning until NBA finals have an accumulated bet in a series games, but if you think your favorite team is not the best player place a bet on the team you think will win.
How will you enjoy more the NBA playoffs by sports betting?
Imagine your favorite team won the NBA finals and you have predicted it and mostly you placed a wager in it and and you placed your bet in one of the most valued bookmakers in NBA it is as if you also win the game without being a star player, or playing the game.
The fun doesn't end there! If your favorite team did not win, but you placed a bet to the winning team, your favorite team lost the game but you did not. See the difference? NBA playoffs is not just for the star players to enjoy, it is also yours to have fun with.