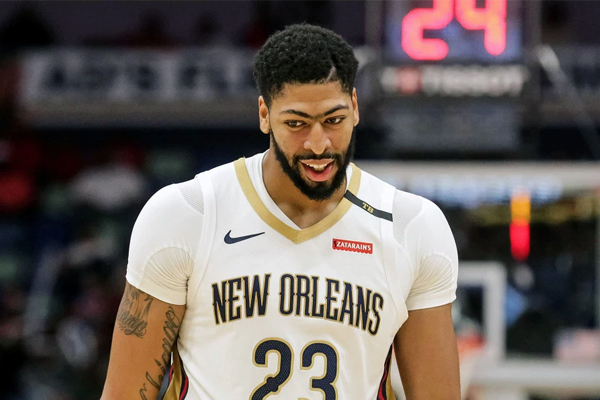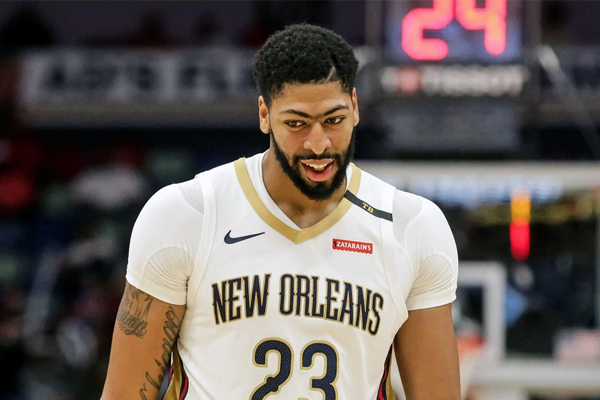 The Anthony Davis saga took an unexpected turn before All-Star break when he suffered a shoulder contusion. Many assumed that either the NBA would change its stance on insisting he play the rest of the season, or that the Pelicans would force the issue in order to protect their prized asset from injury. But that's not the case. The Pelicans will be playing Davis for the remainder of the season, but his minutes will be reduced.
"You will see a reduction in Anthony's minutes," interim general manager Danny Ferry told reporters. "You'll probably see Jrue's minutes come down because his minutes have been so high all year."
Ferry went on to add the that plan is for Davis' minutes to be capped at roughly 20-to-25 per game over the final 23 games of the season, that's down from his usual 35 to 36 minutes a game.
Rules dictate teams can't sit stars who are deemed healthy to compete, with fines upward to $100,000 being handed down if defied.
"League rules made it clear Anthony has to play," Ferry added. "As we've done previously, we will continue to follow their lead but also be focused on the future of the team."
The obvious risk for the Pelicans is losing Davis to an injury. If he were to suffer some sort of serious injury it would destroy any leverage the team has left in trade talks. Keeping Davis healthy should be one of their top priorities.