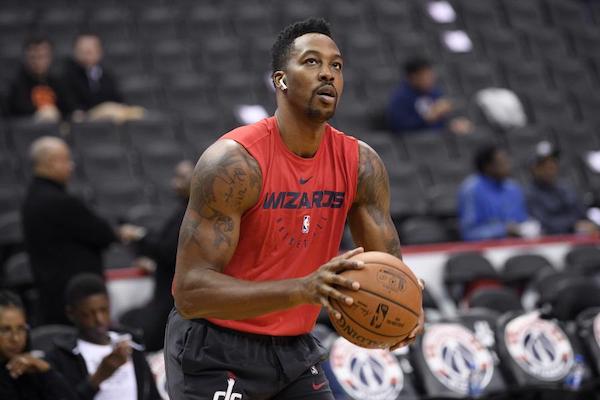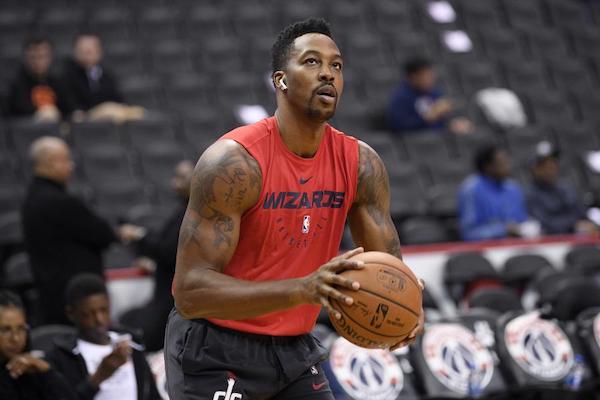 At 2-7, with a bottom-six offense and defense, along with a locker room forever on the verge of making the tabloids, the Washington Wizards have a problem. Dwight Howard knows it.
And he's hoping to fix it.
Improving the Wizards' play is no doubt part of his plan. He has only appeared in two games after battling a butt injury, and Washington sorely needs his rebounding. But Howard is also hoping he can be the emotional bellwether for a team that wants for an emotional break in the clouds. As he said, per The Washington Post's Candace Buckner:
This is one of the small yet nuanced ways that Howard has promoted positive vibes on his fourth team in four years. Howard's outsized personality followed him to Washington, but so did a reputation of being a locker-room nuisance. However during the honeymoon period with the Wizards, Howard has gone out of his way to extol the virtues of energy and enthusiasm in an effort to fit in — and more than that, to lead.

Oh yeah. Got to stay positive. Keep talking," Howard said, following the Wizards' 108-95 win over the New York Knicks on Sunday night. "All it takes is one person's energy to change everybody else's."
Well, let's just say Howard has his work cut out for him. The Wizards with this core have always seemed like a joyless bunch—the Big Three-era Los Angeles Clippers of the Eastern Conference, if you will.
Things have taken a turn for worse this season, even after the Marcin Gortat trade. Most notably, Otto Porter doesn't seem happy with his offensive role or volume, and John Wall doesn't seem to care about Porter's offensive role or volume. On top of that, the Wizards have a ton of players getting set for free agency this summer. Some have openly wondered—and deservedly so—whether too many people are prioritizing their next contract over the team's bigger picture.
Whatever ails the Wizards, it doesn't seem like Howard is the guy to resolve things. He's never been touted as a great locker room guy, for one. Other than that, though, the Wizards need more on the court than he can provide. Maybe he helps them on defense and on the glass. The offense is a different story. And who knows whether the guys rally around him and become something resembling a team. If they don't, ownership and the front office will have to take a long, hard look in the mirror in advance of February's trade deadline.